'Destiny 2' Gameplay Reveal Trailer Showcases New Modes, Worlds & Beta Details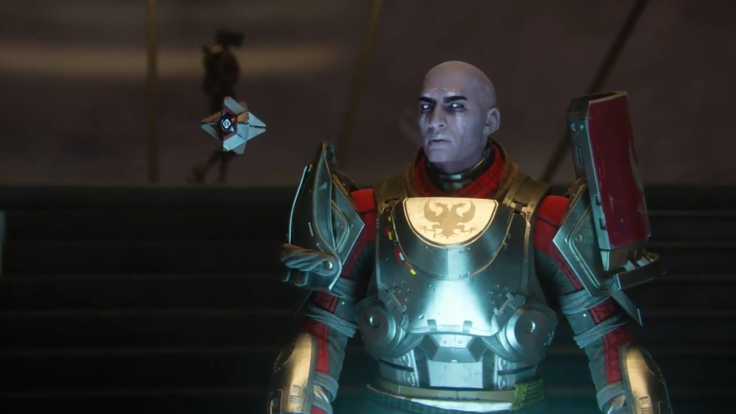 Destiny 2 has a brand new gameplay trailer, and it offers a taste of the modes, worlds and multiplayer features coming to the game. Some light beta details were revealed as well. Here's a quick recap of everything we learned.
A GAME FOR EVERYONE
Whether you're a veteran or newcomer, Activision and Bungie want to make all players feel comfortable hopping into Destiny 2. Co-op players will be able to experience the same raids and Nightfall strikes as before, but solo players will find lots to love too.
Clan Support: For close-knit groups, clan support has officially arrived. It includes rosters, tools, custom banners and even a shared reward system.
Guided Games: Guided Games is a new feature that allows solo players to group up with existing clans to try out co-op content. If you want to go on a raid but one of your friends can't make it, it's easy to open up your clan to a Guided Game. Solo-players can then read a bio of your clan and elect to join you for the task.
A DEEP ENGROSSING STORY WITH NEW CONTENT
Commander Zavala finds himself at odds with Dominus Ghaul of the Red Legion cabal. With earth totally lost, it's your job to reunite the Vanguard across four brand new worlds: European Dead Zone, Titan, Nessis and Io.
3 New Supers: The Warlock's Dawnblade, Hunter's Arcstrider and the Titan's Sentinel. Dawnblade is a Zelda-like energy sword ability, Sentinel is a massive throwable shield and Arcstrider is a massive melee staff.
A New Weapon Slot: Players will have three slots for Energy, Kinetic and Power weapons. The Power slot is new to the game, and it's reserved for high-damage firearms like snipers and rocket launchers.
TONS OF STUFF TO DO
There's a ton to do in Destiny 2. Here's a recap of all the confirmed modes with any new details from the stream.
Campaign: Bigger missions and more story content than ever before
Nightfall Strikes: A co-op affair. Event attendees can play a new strike called Inverted Spire that takes place on Nessus.
Crucible: Competitive PvP is now 4v4 across all modes. One brand new mode is called Countdown. It's an attack-defend match type.
Raids: More info coming soon
Adventures: Small quests on planets handed out by NPCs. They may direct you toward a Loot Sector where it's possible to find rare goods.
The best part is all of this content can be accessed without ever having to go into Orbit. Just pick your task and start playing.
DESTINY 2 ON BLIZZAD BATTLE.Net, BETA RELEASE DATE AND OTHER DETAILS
Destiny 2 will have a beta this summer. Considering Sony's continued partnership with the brand, we expect PS4 to have some kind of exclusivity. PS4 Pro support for the game was also mentioned but not described in detail. PC players will be able to access the game exclusively via Blizzard's Battle.net client.
Destiny 2 comes to PS4, Xbox One and PC Sept. 8. More details will likely be revealed at E3 next month.
What did you think of the Destiny 2 gameplay reveal stream? Did it highlight everything you wanted from the game? Tell us in the comments section!
© Copyright IBTimes 2023. All rights reserved.
FOLLOW MORE IBT NEWS ON THE BELOW CHANNELS