'Destiny 2': Things To Do Before 'The Witch Queen' Arrives
KEY POINTS
"Season of the Lost" ends on Feb. 22
Some triumphs will no longer be achievable once the season ends
Some quests and activities will no longer be playable after the release of the new expansion
There's roughly one month left before the arrival of Season 16 and the new "Witch Queen" expansion, which means that there are only a couple of weeks left to obtain everything players might have missed from the past five months of "Destiny 2."
Bungie added quite a few things over the duration of "Season of the Lost" and the mid-season 30th Anniversary Update that players may want to collect before they're vaulted indefinitely. The list is quite long, so here is a summary to help players save what precious little time remains.
Exotic Weapons
As with other seasonal exotics in the game, Ager's Scepter will get added to the Monument to Lost Lights once Season 15 ends. Players will need to spend the standard amount of Glimmer and resources to get the Scepter off the kiosk, but keep in mind that the weapon can still be obtained for free just by completing its quest.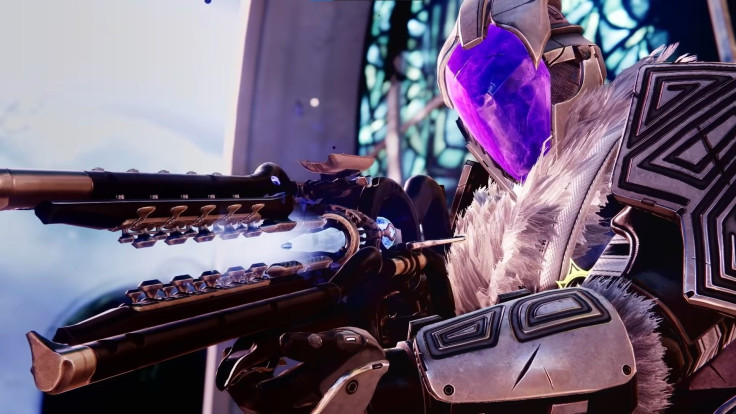 Likewise, Dead Man's Tale and Hawkmoon are still up for grabs until their own quests are vaulted next season. However, since both weapons are locked behind "Beyond Light's" deluxe edition, some players may want to wait until they become parts of Xur's weekly inventory.
The Realmwalker Title
Players who are grinding for the seasonal Realmwalker title will only have one more shot at getting all of the Shattered Realm-related achievements this coming February. The three weeks leading to the release of the new expansion will be the final Shattered Realm rotation before the activity is forever vaulted.
On top of that, some triumphs for the MMXXI title will no longer be obtainable come next season, such as the one for completing all of the "Path of the Splicer" quests as the related activities will get vaulted.
Weapons and Gear
Activities related to the previous seasons are set to be vaulted once "The Witch Queen" arrives. While Bungie is yet to explain what's going to happen to Splicer, Hunt or Lost gear in Season 16, it's likely that they will still be available via Umbral Engrams.
Interestingly, Bungie noted that "Season of the Chosen's" Battlegrounds activity will become free-to-play for everyone next season.
Players who want to grind for some god rolls for the past seasons' weapons will need to do so now.
© Copyright IBTimes 2023. All rights reserved.