Detroit Public Schools Debt Payments Surge, Bankruptcy A Possibility For Education System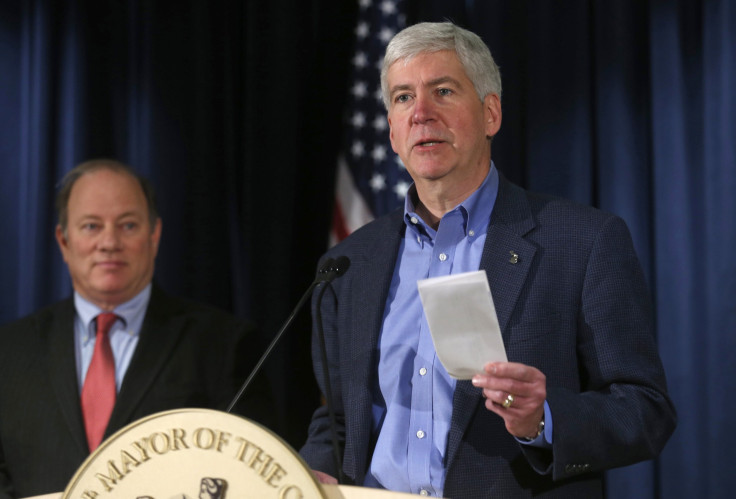 Debt payments for Detroit Public Schools are set to skyrocket in February to amounts that nearly total the costs of the school system's payroll and healthcare benefits, in a push to narrow the debt that threatens to bring the district into bankruptcy. The school system must begin making $26 million payments per month in an effort to repay the $121 million owed for the current school year and $139.8 million owed from previous years, the Detroit News reported Monday.
Detroit Public Schools' debt payments were already the highest among Michigan's school systems, and have been hiked by 74 percent from last school year.
"We're running out of money in April," Marios Demetriou, deputy superintendent of finance and operations at Detroit Public Schools, told the newspaper. "We need help to fix the school district once and for all. Our kids deserve a good education, and when you don't have cash, there are things that are lacking."
Detroit, MI Schools | FindTheHome
Michigan Gov. Rick Snyder and the state legislature are at odds over how to resolve the school district's debt crisis, with insolvency potentially leaving taxpayers to foot the bill for at least $1.5 billion worth of the system's debt. As it stands, Detroit public schools won't have the cash to pay its bills within four months. The massive payments are diverting the funds from classrooms at a rapid pace of approximately $3,000 per student out of the $7,296 per student grant the state is giving the school district this year, according to public records.
"The school district has turned into a debt-servicing entity. It's making its own mission impossible," municipal bond analyst Matt Fabian said.
The public school system has seen an exodus of students leaving for charter schools or the city's suburbs, leaving just 47,000 students enrolled in the system compared to 170,000 students in 2000, the Toledo Blade reported.
© Copyright IBTimes 2023. All rights reserved.