Developer Valve Explains Why 'Half-Life: Alyx' Is Exclusive To Virtual Reality Platforms
Developer Valve is releasing a new entry in the "Half-Life" series called "Half-Life: Alyx," but it's been confirmed as a title only for those who have virtual reality headsets.
Given that this is the biggest installment in the "Half-Life" mythos in over a decade, fans are understandably confused as to why a more wide-reaching title wasn't produced instead. Now, it looks like the cat's out of the bag as to the reasoning behind this interesting decision.
"The Game Awards" producer and host Geoff Keighley invited members of the Alyx development team to speak with him during a new episode of his "Final Hours" series, where he conducted an interview about that very topic, as well as the making of the upcoming title. The fact of the matter is, the team "would love" to deliver a version that can be played with a mouse and keyboard, according to level designer Dario Casali.
"It began as exploration of VR, and the more we used the [VR] controllers and headset we realized the number of interactions – the number of possibilities – these things give us, the more we explored it the more we realized there's so much opportunity that we can't really translate back to the keyboard," Casali explained.
So essentially the game didn't work as well without the additional inputs of hand and head tracking, which VR provides. You do need separate controllers for the touch capabilities but they're all a part of the full-body VR experience, to begin with.
"The kind of interactions we can do now, we couldn't possibly do with a mouse and keyboard," Casali summed up the interview as such. It makes sense why there are plenty of different ways Alyx can interact with the environment that wouldn't be as exciting if done with traditional controls. And while some players might be left out for a while unless they adopt new VR headsets, this game may be shaping up to be one of the virtual killer apps headsets like the Valve Index are looking for.
Curious? "Half-Life: Alyx" is set to debut in March 2020 via Valve's Steam gaming platform.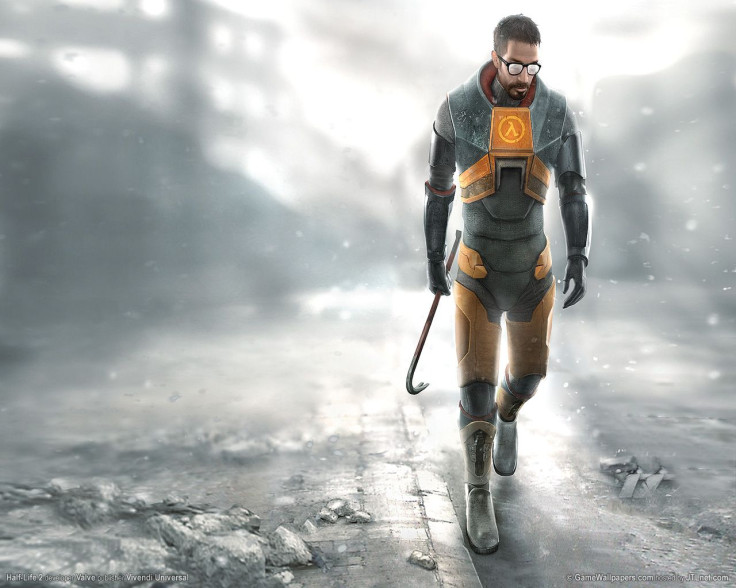 © Copyright IBTimes 2022. All rights reserved.
FOLLOW MORE IBT NEWS ON THE BELOW CHANNELS