'Devil May Cry 5' E3 Announcement Seems Likely Given Latest Leaks
Capcom could be announcing "Devil May Cry 5" at the upcoming E3 2018, if a new discovery is to be believed.
On Monday, DSO Gaming learned that the domain for "Devil May Cry 5" has already been registered by a Japan-based company who has also done the same thing for some of Capcom's other games.
The gaming news site found out that the domain (devilmaycry5.com) for the rumored sequel was registered on May 18 by GMO Internet and updated on June 1 . GMO Internet is said to be a legitimate internet provider company that was also responsible for registering domains for "Resident Evil 7" and "Monster Hunter World."
The idea that a company has registered a domain name for the rumored "Devil May Cry 5" may not be that surprising. VG24/7 says it's possible that Capcom just wants to register it so nobody else could take the domain name. However, it's worth noting that Capcom typically updates a domain name shortly before a new announcement.
With E3 2018 fast approaching, it is very likely that Capcom could make the big reveal at the premier trade event for the video game industry. E3 is scheduled to happen on June 12–14, so fans should watch out for it if they want to know whether "Devil May Cry 5" is really happening or not.
The discovery of the domain comes a day after Austrian video game vendor Gamesware leaked a preorder listing for the PS4 and Xbox One versions of the sequel. Unfortunately, the leak does not contain any substantial information about the game save for its 2018 release date and "Devil May Cry 5" title, according to GameRant.
Capcom hasn't commented on the leaked listing and the domain, but many believe that the new installment could really come this year. The last time that the franchise released a game was in 2013, which was "DmC: Devil May Cry." Meanwhile, "Devil May Cry 4" was released in 2008.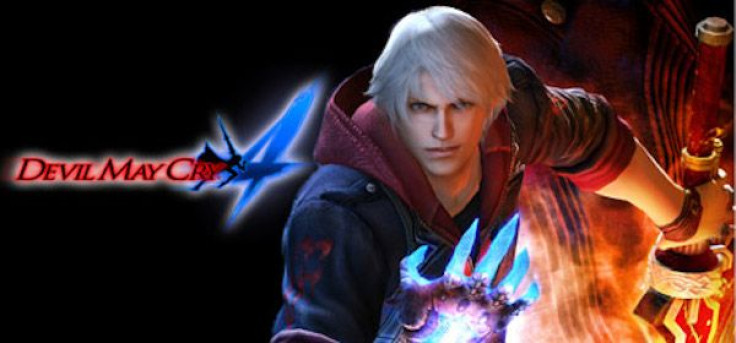 © Copyright IBTimes 2023. All rights reserved.
FOLLOW MORE IBT NEWS ON THE BELOW CHANNELS