'The Devil Is A Part-Timer' Season 2, Episode 5 Live Stream Details, Spoilers
KEY POINTS
"The Devil is a Part-Timer!!" Season 2, Episode 5 is airing Thursday
The episode will stream on Crunchyroll
The anime is based on 029 and Satoshi Wagahara's original work
After the battle, Alas Ramus has fused with Emi's holy sword and Maou realizes what it feels like to lose someone important.
The official website has released the spoiler stills and synopsis of "The Devil is a Part-Timer!!" Season 2, Episode 5. Maou learns that MgRonalds at Hatagaya station, where he works, will be closed until mid-August due to a renovation job.
When Maou returns to the castle he is depressed because he won't be able to work. However, he also finds out that he will need to vacate his apartment temporarily due to repair work.
The landlord asks Maou and the rest, who have no substitute residence, to live in and help out at the beat house run by their niece in Choshi.
In the last episode titled "The Devil Learns the Pain of Losing Something Precious," Emi decided to spend the night with Maou and Alas Ramus.
To get Alas to sleep, Maou told her a bedtime story loosely based on his past. During the story-telling session, Emi questioned Maou's decision to capture Ente Isla, but he chose not to answer.
"In the parallel of Ente Isla, they were the Overlord and the Hero. But in modern-day Tokyo, they are hardworking employees of the modern world under new identities, Sadao Maou and Emi Yusa. Along with his two confidants at the Overlord's Castle, and a loving high school girl, Chiho, Maou is getting used to life in Japan, while also struggling with the rough economic times. One day, a mysterious little girl appears and the Overlord's Castle is in turmoil!" the official synopsis of "The Devil is a Part-Timer!!" Season 2 read, according to Muse Asia.
"The Overlord's Castle is tasked with raising a child, while visitors from Ente Isla keep coming in. They also have to work to support the people living in the Overlord's Castle, which is a miserable six-mat room! And so the part-timer Overlord's folksy fantasy unfolds once again in the second season of the anime!" it continued.
The anime is based on the original story by Satoshi Wagahara. It is illustrated by 029.
"The Devil is a Part-Timer!!" Season 2, Episode 5 is scheduled to air Thursday. Fans in the U.S. can watch the episode online on Crunchyroll. The episode will live stream in Japanese with English subtitles.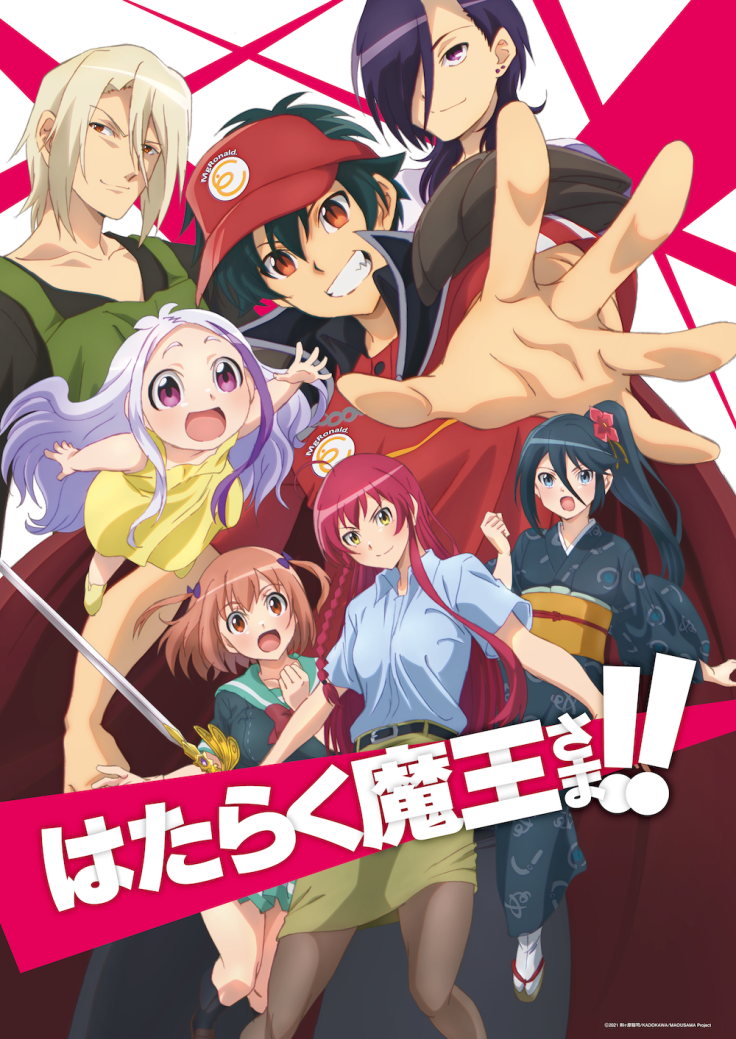 © Copyright IBTimes 2023. All rights reserved.