'Devious Maids' Star Sol Rodriguez Talks Season 4, Teases Deadly New Drama And A 'Big Shock'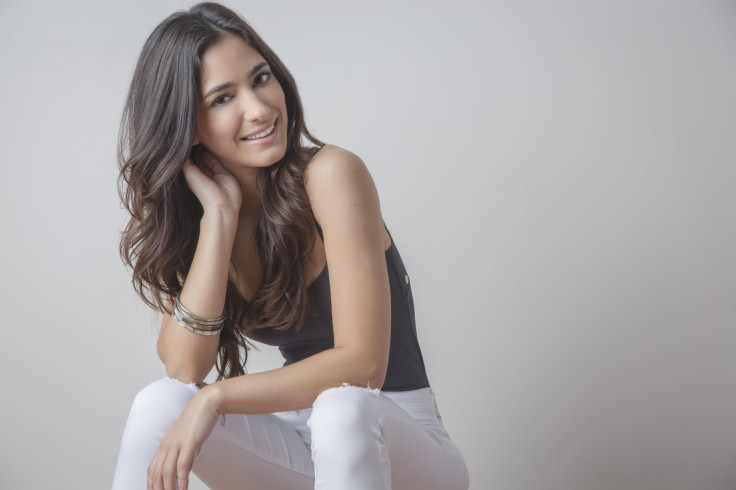 A conniving — and quite stunning — newcomer will strut her way into our homes this summer when Lifetime airs its sizzling next installment of "Devious Maids." And you can bet the Season 4 stranger will stir up all sorts of chaos when Sol Rodriguez's character Daniela makes her Beverly Hills debut on Monday.
"Daniela comes to Beverly Hills to pursue her dreams of being a Hollywood star," Rodriguez told International Business Times, revealing that her character is determined to see her name in lights. "She is going to do whatever it takes to be a star, and nobody can get in her way."
And it appears that Daniela's love for the limelight is more than just a passion — it's also genetic! The actress, who starred in "Grachi" and "Tierra de Reyes," revealed that her character shares the same DNA with another spotlight-craving maid. "[Daniela] comes [to Beverly Hills] thinking Carmen (Roselyn Sanchez) is her cousin, and throughout the season she finds out Carmen is really her mother," she said, confirming the shocking connection.
The unveiling of this family tree also spells drama for Carmen, who admitted in Season 3 that she had given up her child for adoption many years ago.
"In previous seasons, Carmen has talked about how hard she is working to make it as a singer and how little time she has to worry about other people. She has never wanted to have kids because the whole reason why she moved to L.A. was to make her dream come true," Rodriguez told IBT, adding that because Carmen hasn't made it as a successful songstress she won't exactly welcome the younger, talented version of herself with open arms.
In addition to revealing the mother-daughter drama, Rodriguez dished the dirt on the mysterious, big baddie of Season 4.
"I know who the killer is, and I would've never guessed," the performer said. "This season so far is the craziest, most shocking and funniest year. I'm so excited for it to [premiere] because I know for a fact that the viewers are going to get obsessed."
Rodriguez also gave audiences a tip before tuning into the eye-widening sudser: Empty your bladder beforehand.
"There's a lot going on this season," she said. "You can't miss even one episode because there are so many stories going on surrounding the big [storyline] that if you go to the bathroom when the show is on, you've already missed a lot."
And viewers won't want to miss a second of the coming drama, considering the Season 4 finale will be packed with chaos and cliffhangers. "The finale? OMG, I can't even deal with the excitement of the finale episode. It left us all speechless [at] the last table read," Rodriguez teased, noting that she's crossing her fingers that the Lifetime series is renewed for a fifth season so she can find out what happens after the "big shock" in the Season 4 finale. "I need answers now! I have a thousand questions!"
Viewers can tune in to the Season 4 premiere of "Devious Maids" on Monday, June 6, at 9 p.m. EDT on Lifetime.
© Copyright IBTimes 2023. All rights reserved.