Diane Keaton Reveals What Made Her Choose An Acting Career
Diane Keaton has reflected on the moment she realized she wanted to be an actress.
"My mom, I'll tell ya. I was about 7 and she was crowned Mrs. Highland Park," Keaton told ET in an exclusive interview during her Hollywood Walk of Fame ceremony Thursday.
The 76-year-old actress, also known as Diane Hall, said she was captivated by the grandeur of the pageant, which made her dream about a career on stage.
"I was old enough that she let me be in the theater, the same one in Highland Park -- it's still there," the Academy Award-winning actress explained. "And the curtains opened and suddenly there were all these things there...and suddenly mom was on stage in a miracle. That always lives with me. I remember thinking god why can't I get up there."
The "Something's Gotta Give" actress was inducted into the Hollywood Walk of Fame earlier this week in recognition of her success as an entertainer.
Keaton's new movie "Mack & Rita" will premiere in theaters Friday.
The drama-comedy film follows the story of a 30-year-old struggling writer, Mack (played by Elizabeth Lail), who joins a bachelorette trip in Palm Springs and wakes up to find she has transformed into her 70-year-old self (Keaton). Keaton then poses as Mack's aunt Rita and becomes a successful online personality. The experience of being in a mature woman's body allowed Mack to become a more confident person.
But in real life, the actress admitted that aging did not come easy for her.
"I don't find ease with age so I'm not in that team, even though I played it, which made it seem like fun. But in reality, no," she told USA Today on Thursday.
Keaton also shared a few secrets about how she takes care of her body as she advances in years.
"No. 1, you have to take care of your body to make you healthy. You've got to eat well, you've got to pay attention. Don't have too much coffee in the morning – which I'm addicted to, by the way. And that goes along with the pleasures of imbibing in drinks that are a little more lively," she revealed.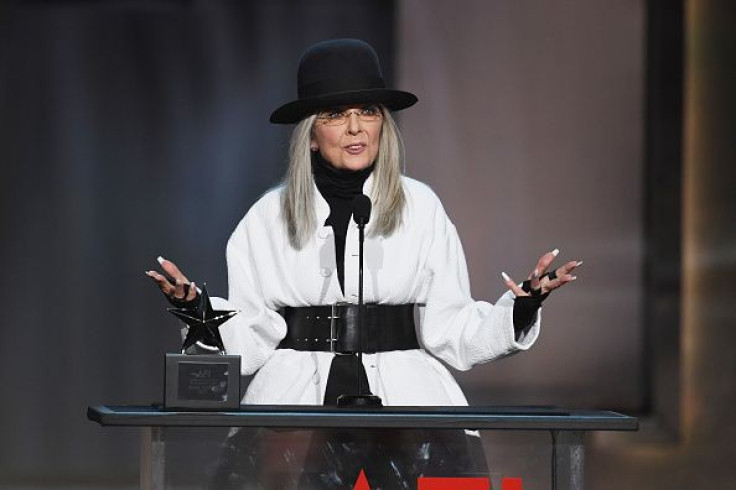 © Copyright IBTimes 2023. All rights reserved.