Diane Keaton Thought Reese Witherspoon's Son Deacon Is Leonardo DiCaprio As She Talked About 'Male Beauty'
Diane Keaton hilariously mistook Reese Witherspoon's son Deacon Philippe for Leonardo DiCaprio as she talked about male beauty on her social media page earlier this week.
The 75-year-old actress was reacting to a slideshow of Hollywood heartthrobs on her Instagram page Monday. With a voice commentary, Keaton gushed over the "male beauty" of each celebrity in the gallery, starting with a snap of one whom she thought was "Titanic" star DiCaprio.
"Talk about beauty, Leonardo DiCaprio," Keaton said as a black-and-white image of a young man directly staring into the camera flashed in the gallery. "Give me a break. I knew him when he was a kid."
But Witherspoon was quick to notice the funny mistake and wrote in the comment section, "Diane, the first one is my son!" adding a smiling face with heart eyes emoji.
Keaton promptly acknowledged her error and responded to Witherspoon with three blushing face emojis. Witherspoon replied with a laughing emoji.
The "Book Club" actress' fans also joined in the conversation with one of them saying, " Oh my this was hilarious and cheered me right up…I thought it was Heath Ledger. All of them gorgeous."
Another one raved over Deacon's good genes, saying, "He's gorgeous (just like his parents)!! "
In the gallery, Keaton also reacted to a photo of actor/filmmaker John Cassavetes whom she described as a "genius director."
The gallery also included snaps of painter Francesco Clemente and actor-director Clint Eastwood, among others. When the picture of "Twilight" star Robert Pattinson appeared, Keaton said, "I'm sorry, but he's so beautiful."
"How about that?" Keaton said when a photo of singer Zayn Malik came up. She added, "Don't you love the neck on this guy?"
Before the clip ended, Keaton told her fans, "Look, we have to have chats about this more often, us women, together. Don't you agree? This is fun."
Actresses Michelle Pfeiffer and Sharon Stone agreed on Keaton's list of "beautiful men" by adding flame emojis and the heart-eyes emoji to the comments section of her post.
Keaton previously made amusing comments on male attractiveness when she played the game "Who'd You Rather?" when she guested on "The Ellen DeGeneres Show" in 2016.
Host DeGeneres challenged Keaton to choose between Justin Bieber or Jared Leto. After much thought, the "Something's Gotta Give" actress said, "Well, here's where I have a problem. I don't like to judge. I'd rather take them both."
Keaton explained her choice, "Don't ever overlook the nose. Mr. Leto has a very thin nose. I like a thin nose but Mr. Bieber has a fatter nose and I like that, too!"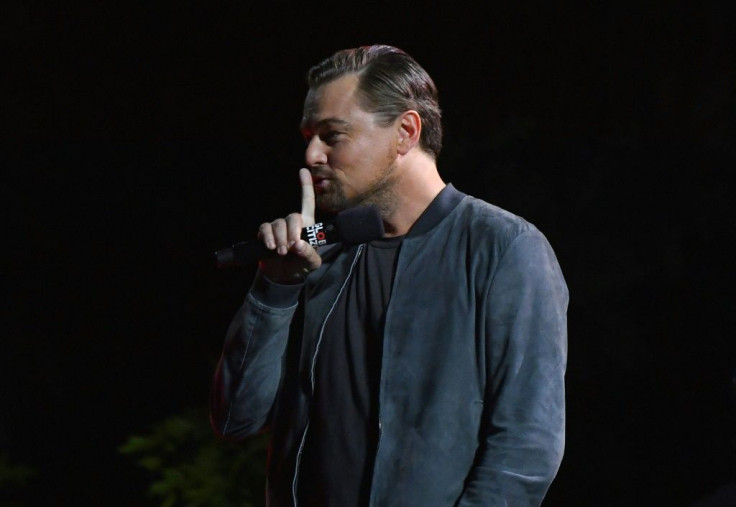 © Copyright IBTimes 2023. All rights reserved.
FOLLOW MORE IBT NEWS ON THE BELOW CHANNELS