Did Amelia Earhart Survive Crash? A New Photograph Suggests She Didn't Die In Crash
A newly discovered photograph from the National Archives suggests that perhaps Amelia Earhart survived a supposed Marshall Islands crash landing on her attempt to fly around the world.
The photograph appears to show Earhart and her navigator Fred Noonan on a dock. The evidence will appear in a History Channel documentary which airs Sunday night at 9 p.m.
READ: What Happened To Amelia Earhart? Forensic Dogs To Search For Pilot's Remains
"When you pull out, and when you see the analysis that's been done, I think it leaves no doubt to the viewers that that's Amelia Earhart and Fred Noonan," said Shawn Henry former executive assistant director for the FBI to NBC News.
Henry worked on the project and is an analyst for NBC News.
Earhart disappeared over the Pacific Ocean on her attempt to become the first woman to circumnavigate the world. The last contact she made was July 2, 1937. She was declared dead two years later without plane wreckage or her remains being discovered.
The History Channel investigative team found the photograph amongst a series of declassified information. The photograph is labeled Jalouit Atoll and depicts a Caucasian man standing on a dock amongst a few other people. Photographic experts in the documentary compared the man to file photos of Noonan and say it looks very similar. The photograph shows a short-haired white woman with her back to the camera. She is wearing pants and has a similar look to Earhart.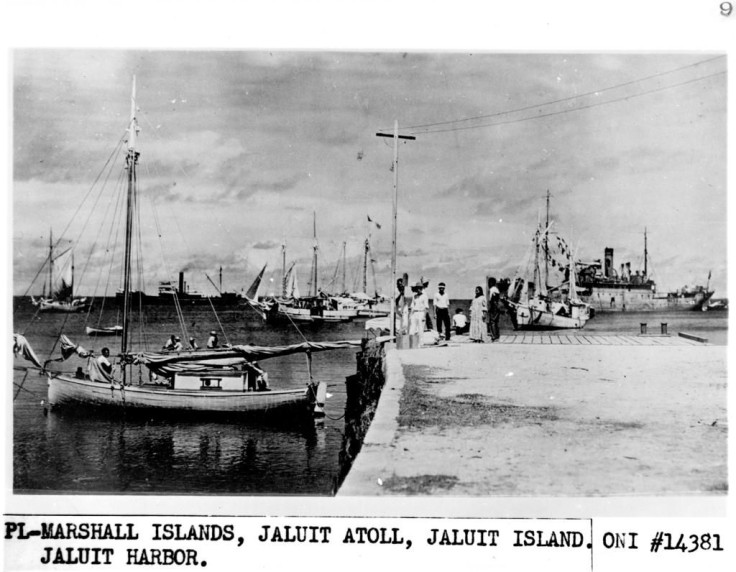 The island was under Japanese control at the time and Westerners weren't allowed there, making the appearance of two Caucasian people in the photo, odd. Behind the dock is a Japanese barge that appears to be towing something approximately the size of Earhart's plane. The photograph was originally in an Office of Naval Intelligence file.
Les Kinney, a retired government investigator, has been researching Earhart for 15 years and worked on the project.
"(The photo) clearly indicates that Earhart was captured by the Japanese," said Kinney to NBC.
The History Channel documentary posits the theory that Earhart blew off course, crashed and then was captured by the Japanese. The documentary alleges that the pilot and navigator died at some point as Japanese prisoners in Saipan.
The photograph was taken by an American spy who was later executed.
READ: Plane Catches Fire, Passengers Evacuated At Denver International Airport
Earhart was 39 at the time she disappeared, her final flight began in Papua New Guinea.
"Gas is running low," Earhart said in what's believed to be her final radio broadcast to a Coast Guard ship helping her with her flight. "Have been unable to reach you by radio. We're flying at 1,000 feet."
© Copyright IBTimes 2023. All rights reserved.
FOLLOW MORE IBT NEWS ON THE BELOW CHANNELS