Did Anyone Win The Powerball? May 14 Winning Numbers And Monday's New Jackpot
The Powerball drawing on Saturday night did have a grand prize winner for the estimated $82.9 million jackpot with a cash option of $48.5 million.
The next drawing will take place Monday evening and will see the jackpot climb to $90 million with a $52.6 million cash value.
The winning lottery numbers drawn on Saturday, May 14, were 6, 40, 41, 45, 52, with a red Powerball of 9. The Power Play was 3X.
Although there were no grand prize winners, there was one instant millionaire following the latest drawing.
A person in South Carolina hit the Match 5 with the Power Play, winning $2 million. Players who would have only matched five numbers would have walked away with a $1 million prize.
Eleven people hit the Match 4 plus red Powerball and won $50,000 each. Meanwhile, two ticket holders were able to hit the Match 4 plus red Powerball with a Power Play, winning $150,000 apiece.
The rest of the monetary winnings from the night ranged between $4 and $300. A total of 514,521 players won prizes from the Saturday night drawing.
The latest Powerball jackpot comes after a woman in Michigan won a $500,000 prize from the May 7 drawing. The winning ticket was purchased at Star Market in Royal Oak.
After visiting the Lottery headquarters to claim her prize, the woman plans to use the money to pay off her home and save the remainder.
Jackpot winners need to match the six numbers on their ticket to the drawn six-number combination. Five numbers must be selected from 1 to 69 for the white balls, and a number is selected from 1 to 26 for the red Powerball.
There is a 1 in 292.2 million chance of winning the Powerball jackpot.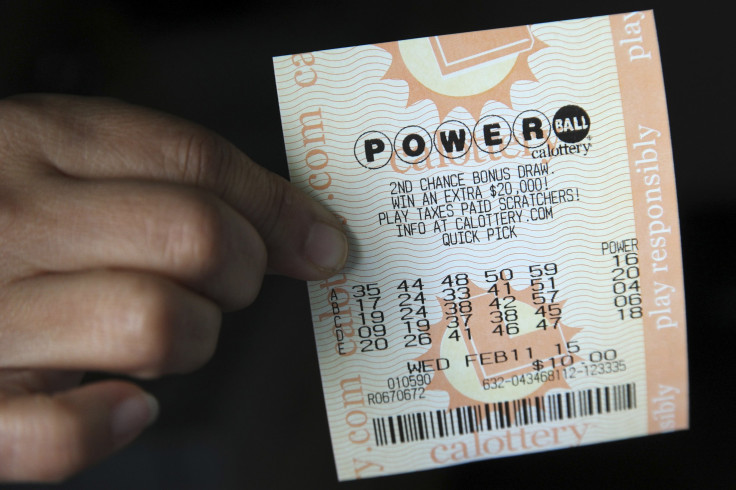 © Copyright IBTimes 2023. All rights reserved.