Did Anyone Win The Powerball? May 11 Winning Numbers And Saturday's New Jackpot
The Powerball drawing on Wednesday night did not yield a grand prize winner for the estimated $69.6 million jackpot with a cash option of $40 million. The next drawing, which takes place on Saturday, will see the jackpot grow to $83 million with a $47.6 million cash value.
The winning lottery numbers drawn on Wednesday, May 11, were 5, 7, 61, 63, and 69, with a red Powerball of 18. The Power Play was 2X.
Along with there being no grand prize winners, the latest drawing also didn't result in any instant millionaires. There were no winners for the Match 5, which could have resulted in a $1 million prize or a $2 million prize for ticket holders who matched the Power Play.
However, some players were able to win thousands of dollars. There were five Match 4 plus red Powerball winners who snagged $50,000 each from the Wednesday night jackpot. Meanwhile, two players hit the Match 4 plus red Powerball with a Power Play, winning $100,000 apiece.
Other monetary wins from the night ranged between $4 and $200. A total of 345,099 players won prizes from the drawing.
The latest jackpot comes after a player in Connecticut won $2 million from the Monday night drawing. The winning ticket, which matched five numbers and a Power Play, was purchased at a 7-Eleven in Oakville.
The winner has 180 days from the time of the drawing to claim the prize at the state's lottery headquarters in Rocky Hil.
Players who are lucky enough to hit the jackpot must match the six numbers on their ticket to the drawn six-number combination.
Five numbers also need to be selected from 1 to 69 for the white balls, and a number is selected from 1 to 26 for the red Powerball.
There is a 1 in 292.2 million chance of winning the Powerball jackpot.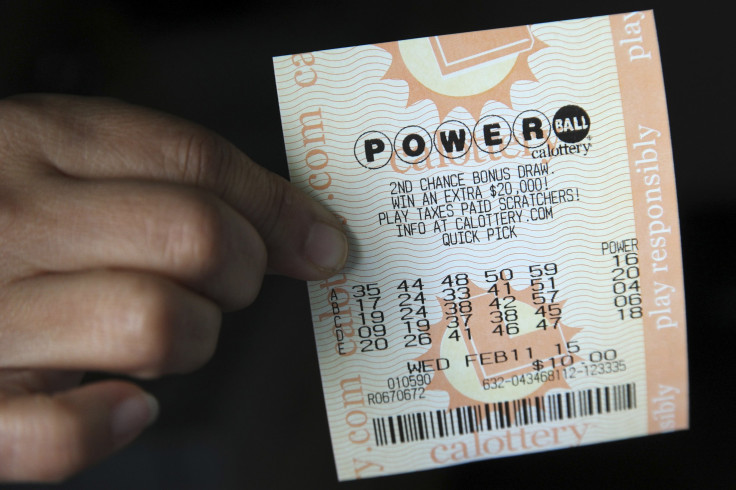 © Copyright IBTimes 2023. All rights reserved.