Did Cody Simpson Just Confirm His Relationship With Miley Cyrus? Aussie Singer Calls Her 'Baby'
Miley Cyrus, 26, has been consistently making it to the headlines with her shocking moves and statements lately. From divorcing Liam Hemsworth, 29, to calling it quits with Kaitlynn Carter, 31, the Disney alum sure knows how to break the internet in just a snap. Recently, the "Slide Away" singer made another scene when she, reportedly, kissed Cody Simpson, 22, during a breakfast date last week.
Simpson, on Sunday, shocked his followers when he posted a photo of him and Cyrus on an Instagram Story. What made the said post more stunning is the fact that the Aussie singer called Cyrus his "baby," which hinted that things appear to be getting more serious between the two musicians.
Miley Cyrus shared a daring snap of the "All Day" singer just a few hours before Cody Simpson's post. "22 [check] Australian (my type) [check] Abs [check]," she wrote in the caption. The "Hannah Montana" star also posted a clip of them while indulging a steamy make-out session at a Los Angeles diner.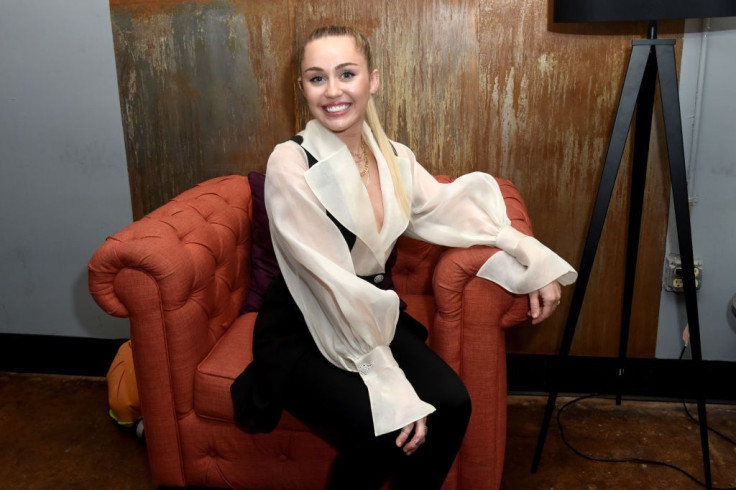 Before she was rumored to be dating Simpson, Cyrus reportedly broke up with Kaitlynn Carter after two months of dating; neither of the two has confirmed nor denied their romance. An unnamed TMZ source claimed that no third party was involved in the pair's decision to call it quits.
It added that Liam Hemsworth's ex-ladylove and Brody Jenner's ex-wife even considered tying the knot at some point in their short-lived romance. While Miley Cyrus and Carter are on good terms, the latter is said to be concerned over the "Party in the USA" singer's well-being.
Meanwhile, Cyrus was quick to respond to her critics who blasted her for moving on too fast from Hemsworth and Carter. "I know the public feels invested in my past relationship because they felt like they saw it thru from the beginning," "The Last Song" actress said. "I think that's why people have always felt so entitled over my life and how I live it because they've watched me grow up," she added.
Miley Cyrus emphasized that she is an adult now and she can make choices on her own. The American singer-actress even said she thinks that she would not receive the same level of scrutiny if she were a man.
© Copyright IBTimes 2023. All rights reserved.