Did Iran Plan Terror Attacks Against Israelis, Jews? Over 50 Global Threats Allegedly Thwarted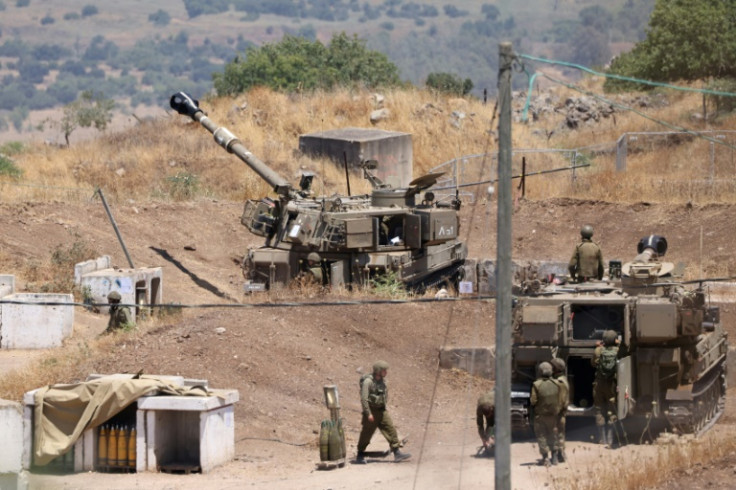 KEY POINTS
The relationship between Iran and Israel has been characterized by a longstanding shadow war
Tehran has repeatedly accused Jerusalem of being involved in sabotage attacks and assassinations
Israel reciprocated by accusing Iran of orchestrating attempts to target Israelis and Jews abroad
Israeli Defense Minister Yoav Gallant has revealed that his country and allied nations successfully thwarted over 50 attacks planned by Iran in the recent years against Israelis and Jews worldwide.
Gallant's statement, during his recent visit to Azerbaijan, underscores the significant efforts made by Israel and its allies to counteract the potential threats posed by Iran and its proxies.
The relationship between Iran and Israel has been characterized by a longstanding shadow war, with each side accusing the other of engaging in hostile activities, according to The Times of Israel.
Tehran has repeatedly accused Jerusalem of being involved in sabotage attacks and assassinations targeting Iran's nuclear program, often carried out in coordination with the United States.
On the other hand, Israel has reciprocated by accusing Iran of orchestrating attempts to target Israelis and Jews abroad. Additionally, Israel has attributed various cyberattacks to Iranian entities, alleging that Iran has targeted the Jewish state in the digital realm.
The shadow war between the two nations has escalated tensions and added a layer of intrigue to their geopolitical dynamics.
"In recent years, Iran has been leading a worldwide terror campaign, with unprecedented scope, targeting Israelis and Jews around the world," Gallant told reporters during the official trip to Azerbaijan, according to The Times of Israel.
"There have been more than 50 attempted attacks in recent years. Most of them were ready to go, and were foiled at the last moment," he said. "Thanks to our defense establishment, thanks to close cooperation with many countries, and thanks to the understanding that Iran is a global threat, we foiled these attempts and saved lives."
During his two-day visit, Gallant met with President Ilham Aliyev of Azerbaijan in Baku, further symbolizing the growing relationship between the two nations. The meeting highlighted the increasing cooperation and strengthening ties between Israel and Azerbaijan, as they sought to enhance diplomatic, economic, and strategic partnerships.
According to a statement from the defense minister's office, Gallant and Aliyev engaged in discussions that encompassed recent regional and global events. The two leaders explored avenues to strengthen strategic ties and enhance cooperation in addressing shared challenges, Israel National News reported.
"In this regard, they also touched on areas of security and industrial cooperation," the statement said. "Minister Gallant expressed his appreciation to the President for his leadership and personal commitment to deepening the bond between their countries, starting with the opening of the Azerbaijani embassy in Israel."
"The discussion built on the previous meeting held between the leaders this year, within the framework of the Munich Security Conference," the statement added.
Gallant also held meetings with several high-ranking Azerbaijani defense officials. Among them were Colonel General Zakir Hasanov, Azerbaijan's Defense Minister, and Colonel General Elchin Guliyev, Chief of the State Border Service, along with other senior defense officials.
© Copyright IBTimes 2023. All rights reserved.