Did the Michael Stipe Tumblr Video Lead to R.E.M. Split?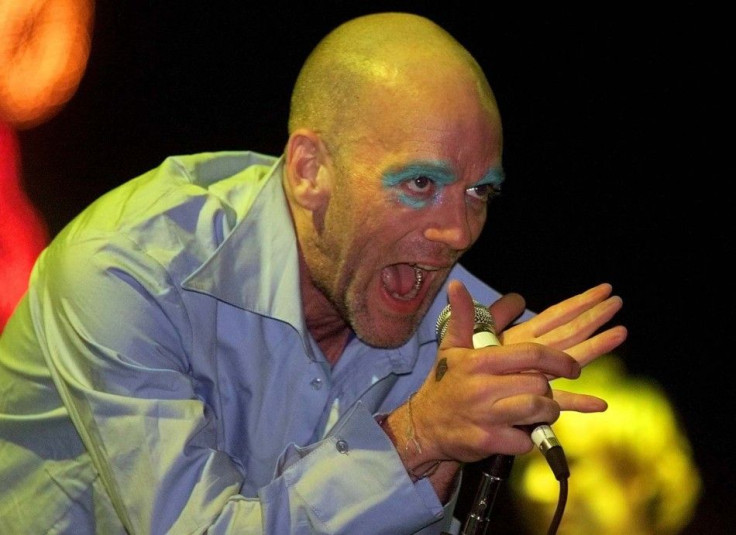 The news of R.E.M.'s split on Wednesday came on the heels of lead singer Michael Stipe's nude Tumblr video scandal that recently made its way online. The '90s rock band broke up after 31 years together.
Sometime on Tuesday, reports surfaced that the R.E.M. frontman had posted a weird video on his Tumblr account, reportedly showing him taking his clothes off and then putting them back on. The musician also reportedly showed his private area to the world.
Then on Wednesday, the band announced the breakup.
To our Fans and Friends: As R.E.M., and as lifelong friends and co-conspirators, we have decided to call it a day as a band, the band posted on its Web site. We walk away with a great sense of gratitude, of finality, and of astonishment at all we have accomplished. To anyone who ever felt touched by our music, our deepest thanks for listening.
In the more than three decades R.E.M. has been together, they released about 15 albums. Some of their best works include Murmur, Reckoning, Document, and Automatic For the People. The band was formed in Athens, Ga. in 1980.
Their final album Collapse Into Now was released in March this year.
There have also been reports that Stipe took to his Tumblr and posted the following statement: thanks Peter, Mike, Bill, Bertis, and everyone who was ever there, what an adventure - Michael.
Rolling Stone reported that the band has plans to release a greatest hits collection later this year. That collection would include a handful of new songs recorded after the band finished Collapse Into Now.
© Copyright IBTimes 2023. All rights reserved.