Did Queen Elizabeth Snub Meghan Markle On Her 41st Birthday? Royal Expert Weighs In
KEY POINTS
A royal expert weighed in on rumors that Queen Elizabeth snubbed Meghan Markle on the duchess' 41st birthday last week
The Queen's social media accounts did not acknowledge Markle's birthday despite having done so each year since she married Prince Harry
Charles Rae suggested that the Queen may have sent Markle a private message or may be changing the royal family's birthday tradition
Queen Elizabeth II may be changing one tradition of the royal family, a royal expert has suggested.
Official royal social media accounts have wished Meghan Markle a happy birthday every year since she joined the royal family. The greetings continued even after the Duchess of Sussex and her husband Prince Harry stepped down as a senior working royals and they made bombshell claims about the royal family in their March 2021 interview with Oprah Winfrey.
However, last week, the official royal family Twitter and Instagram accounts, which the Queen uses, broke with a long-held tradition and did not acknowledge Markle's birthday Thursday, sparking rumors that the monarch may have snubbed the duchess.
Charles Rae, a former royal correspondent of The Sun, weighed in on the rumors on GB News' "Royal Round-Up," suggesting that while there was no public birthday greeting, the Queen may have sent Markle a private message.
"Is it a snub or isn't it a snub?" Rae said. "There is some suggestion that she sent Meghan a private birthday message."
The royal expert claimed, citing unnamed sources, that the Queen may have decided to send birthday greetings to non-working members of the royal family only on birthdays that end in a zero.
"There's a suggestion that she has decided that the royal website, Twitter and Instagram will no longer send birthday greetings out to any non-working members of the royal family [unless] their birthday ends in a zero," Rae claimed, adding, "which means Meghan's going to have to wait for another nine years before she gets an official Twitter or social media or Instagram mention."
"Whereas Harry, who is 39 next month, will only have to wait for a year," he added.
International Business Times could not independently verify this information.
Markle and Prince Harry are no longer working members of the British royal family after they stepped back from their roles in 2020. They completed their final engagement as senior royals in March 2020 before moving to California with their son, Archie, now 3. They have since welcomed daughter Lilibet, 1.
Although the 96-year-old monarch's social media channel did not post birthday wishes to Markle Thursday, other senior members of the royal family, including Prince William, Kate Middleton, Prince Charles and Duchess Camilla, made sure to give Prince Harry's wife a shoutout via their respective social media pages on her special day.
"Wishing a happy birthday to the Duchess of Sussex!" the Duke and Duchess of Cambridge's message read.
"Happy birthday to the Duchess of Sussex," the Prince of Wales and Duchess of Cornwall wrote, along with a red balloon emoji.
Rae noted that the Queen not publicly acknowledging Markle's birthday and other senior royals doing so "opened up some gossip."
However, the royal expert added, "You could look at that as a snub, but I'd be surprised if she has not sent a private message to Meghan. I mean, she's her granddaughter-in-law, and I would have thought she would have done that, you know, about the birthday."
Markle appears to have maintained a good relationship with Queen Elizabeth even after she and Prince Harry quit royal duties. She told Winfrey last year that the monarch "has always been wonderful" to her.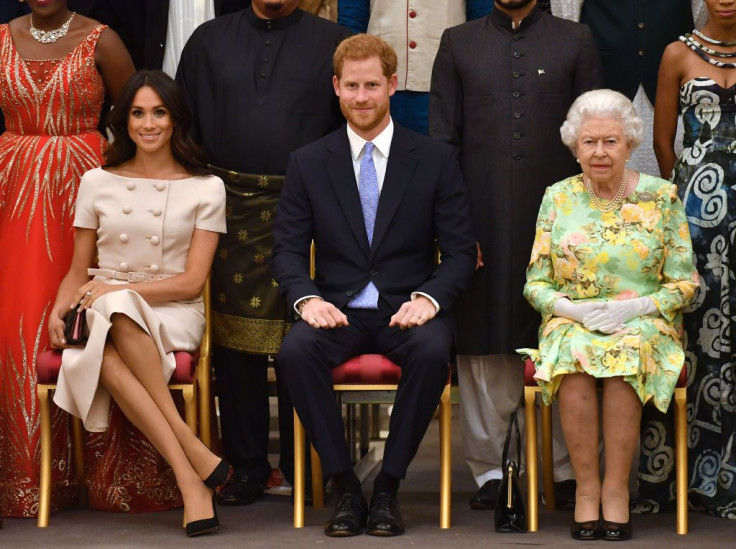 © Copyright IBTimes 2023. All rights reserved.