Tyler Perry Calls Meghan Markle 'Princess' In Sweet Birthday Tribute
KEY POINTS
Tyler Perry penned a heartfelt message for Meghan Markle for her 41st birthday
He wrote that he's proud of his friend for enduring "things that would've broken others"
Markle and Prince Harry previously stayed at Perry's Los Angeles home after the couple quit royal duties in 2020
Tyler Perry shared how proud he is of close friend Meghan Markle while giving her a shoutout on her birthday.
Perry, 52, took to social media Friday to pay tribute to the Duchess of Sussex, who celebrated her 41st birthday Thursday.
"I've had a front row seat in your life for the past few years. I've watched you endure things that would have broken a lot of people," the actor and filmmaker wrote on Instagram and Twitter. "I'm so incredibly proud to see how happy you, your husband, and your kids are now. It fills me with joy to say Happy Birthday Princess Meghan."
The message accompanied a photo of Markle from her visit to South Africa in 2019, in which she's kneeling and kissing the hand of a young girl.
Before they settled down in their mansion in Montecito, Santa Barbara, Markle and her husband Prince Harry lived in Perry's Los Angeles estate with their son Archie after stepping back from royal duties and leaving the U.K. in 2020. The couple welcomed daughter Lilibet, now 1, in June last year.
The Duke and Duchess of Sussex were reportedly thankful to the "A Madea Family Funeral" star for his help at the time.
"They're really grateful to Tyler Perry for his kindness," an unnamed source close to the Sussexes told People at the time. "They have endless gratitude to him for helping them during a complicated time."
The source added, "With COVID and as they were stepping back from their royal duties, he provided them a safe haven."
Perry made a special appearance on Markle and Prince Harry's first Spotify podcast in December 2020, joining a star-studded lineup that also included Elton John and James Corden in reflecting on the year.
Meanwhile, shortly after Perry posted his birthday tribute for Markle, "Princess Meghan" became a trending topic on Twitter.
"Princess Meghan is trending. I know that's right," one fan tweeted.
"Make no mistake, this wasn't just a simple birthday wish, this was Tyler saying, 'I know what you did to Princess Meghan and I have her back,'" another wrote.
One user also addressed the criticism of Perry for referring to Markle as "princess."
"I don't think it's Tyler Perry calling Meghan Princess that has them this upset. It's this part: 'I'm so incredibly proud to see how happy you, your husband and your kids are now.' That happiness is what grates them. That nothing they spend hours doing on social media works," the person tweeted.
Markle also received birthday wishes on social media from Prince William and Kate Middleton, as well as Prince Charles and Camilla, Duchess of Cornwall.
"Wishing a happy birthday to the Duchess of Sussex!" the Duke and Duchess of Cambridge's message read.
"Happy birthday to the Duchess of Sussex," the Prince of Wales and his wife wrote on Twitter, adding a red balloon emoji.
However, Markle appeared to have been snubbed by Queen Elizabeth II as her official social media account did not post birthday wishes to the duchess Thursday, despite having done so for her two children, Archie in March and Lilibet in June.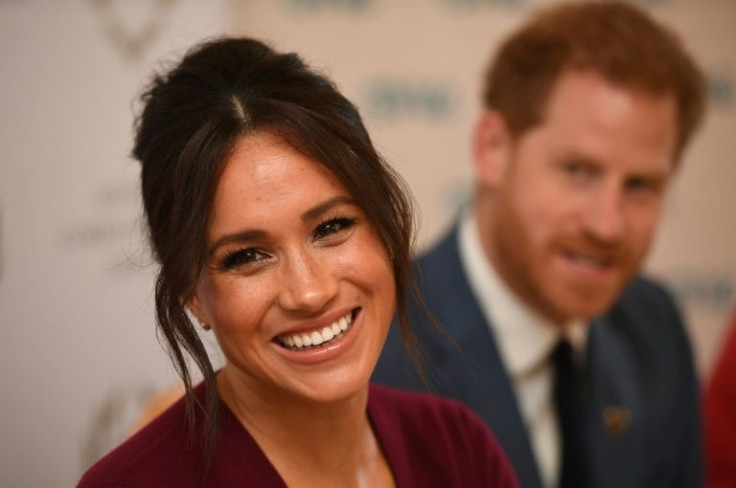 © Copyright IBTimes 2023. All rights reserved.