Didi Chuxing, Uber-Killer In China, Raises $5.5 Billion For Global Expansion, AI Development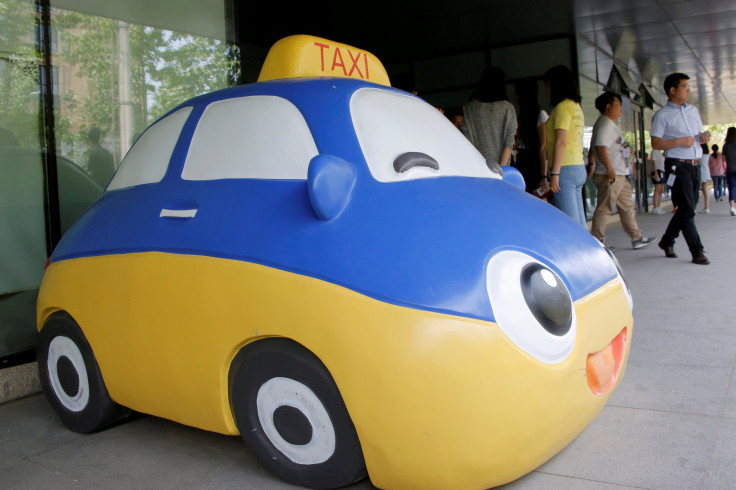 Didi Chuxing known as 'China's Uber' is slowly edging towards global expansion. The company, which brought Uber's assets in China last year, has raised $5.5 billion in private equity, bringing its total valuation to $50 billion, according to CrunchBase.
The investors include SoftBank, Silver Lake Partners, Bank of Communications and China Merchants Bank. The company, in a statement told TechCrunch that the investment would be used for continuing the company's global expansion and exploration of new technology such as artificial intelligence in its transportation setup.
"Investors' support reflects strong confidence in the vision and stewardship of Didi's management. As a global technology leader, Didi is striving to advance the transformation of transportation and automotive industries through active internationalization plans; and bring value to urban transportation markets around the world through cutting-edge big-data capabilities, products and expertise," the company said in a statement.
Read: Uber China, Didi Chuxing To Merge In $35 Billion Deal
The company previously raised $119.9 million in an undisclosed round of funding from the Foxconn Technology Group, in September 2016. In June 2016, it raised $4.5 billion in an undisclosed round of funding from Apple.
Didi Chuxing's valuation now stands strikingly close to Uber's — currently at $68 billion. The valuation is massive since Didi has a presence currently limited to China although it is present India in an alliance with the local ride-hailing app, Ola.
The company delayed announcing the investment, despite many previous reports hinting at it. Didi already made some investments in artificial intelligence (AI) technology and did some hiring for its AI division in March — the company set up a new AI lab in Mountain View, California to focus on intelligent driving systems, artificial-intelligence-based transport security and self-driving. It also employed Charlie Miler, former Uber engineer as the transport safety and security expert at the division.
Ride hailing services are also increasingly edging towards self-driving, which makes it the right time for a company such as Didi to invest in advanced technology.
"Building on its competitive AI-based analytics capabilities, Didi is working towards systemic breakthroughs in intelligent driving technologies and smart transportation architecture. With the launch of Didi Labs in Mountain View in California earlier this year, the company continues to attract the industry's top minds and explore investment opportunities in core technology areas," the company further added.
Read: Five Reasons Apple Is Investing $1 Billion In Chinese Ride-Hailing Company Didi Chuxing
It is still unclear as to how Didi plans its expansion. While the company has many partnerships with other ride-hailing service around the world, its own brand might soon be making an appearance on global roads.
"With this new investment, Didi will continue to work with communities and partners around the world to provide more innovative mobility services, and to expand smart urban transportation programs as part of its efforts to build an efficient and sustainable global mobility ecosystem," it said.
© Copyright IBTimes 2023. All rights reserved.
FOLLOW MORE IBT NEWS ON THE BELOW CHANNELS