DigiBuild Raises $4M Seed Round to Fix Construction Supply Chains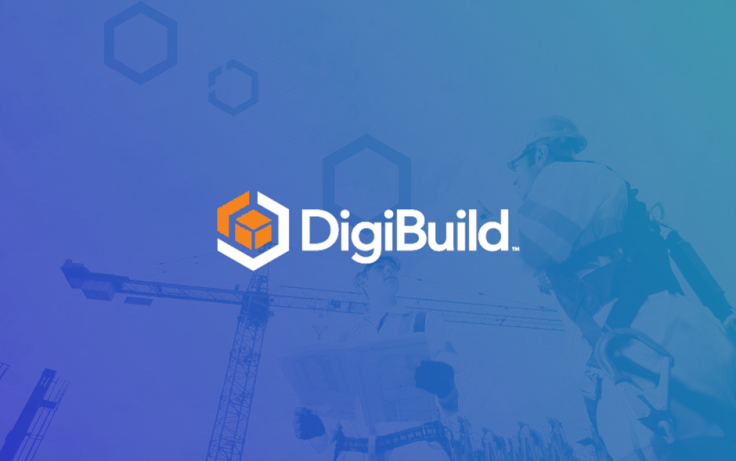 Construction is one of the largest and oldest markets in the world. Projects involve many stakeholders that bare significant cost and risk. McKinsey estimates that the average construction project is 80% over budget and 20 months behind schedule. The number one reason for that failure is supply chain and material management issues. Moreover, according to the same report, the construction industry is among the least digitized.
It is estimated that the world will need to spend $57 trillion on infrastructure by 2030 to keep up with global GDP growth. This is a massive incentive for players in the construction industry to identify solutions to transform productivity and project delivery through new technologies and improved practices. This likely explains why last year, U.S. construction technology investor funding reached a record of over $2.1 billion, an increase of over 100% from the previous year.
DigiBuild is working to solve some of the key issues plaguing the construction industry. Their goal is to digitize the fragmented and tedious workflows involved in managing and procuring building materials. They've created an easy-to-use software platform that automates finding, ordering, tracking and managing materials needed on a construction project. The platform includes innovative features like Predictive Scheduling which produces "Must Order by Dates" that guarantees contractors have the material they need on time to meet their job schedules.
The company announced the $4 million seed round with investors: YCombinator, Draper Associates, Harvard University, Picus Capital, Bluefield Capital (2x), Cathexis Ventures, MH Carnegie, YC Alum Fund, Emerging Ventures, Chain Reaction and more. The round included strong signals from construction heavy hitters such as investments from the co founders of contech unicorn PlanGrid (YC W12, acquired $875M by Autodesk) and Build Technologies, a venture fund of major construction companies. The company previously raised pre-seed capital from a number of angels and funds.
DigiBuild's main product is DigiProcure, the material management solution. Using this tool, customers are reporting powerful results such as cutting material management hours in half, saving hundreds of thousands with better material pricing, and reducing contractor schedule misses by 90%. The Miami based company also offers DigiEndeavour, a general construction management offering comparable to the industry leading solutions.
Of note, multiple industry leaders like Procore have been rumored to have explored investment in DigiBuild. CEO Robert Salvador commented of those offers "we appreciate the interest of the construction-tech industry's trail blazers in us. We closed the round before they had a chance to finalize investment, but we look forward to working with them in the future".
The entire construction industry is worth $10T. Out of that, DigiBuild is targeting a $9B total addressable market (TAM). The company seems well-positioned to succeed in this lucrative market segment. DigiBuild has a well-qualified team of leaders who have managed over $5 billion in construction projects and an experienced engineering team. Robert Salvador, Co Founder and CEO, previously founded a construction company that worked nationwide and was recently named one of Crain's Chicago Business' "25 Rising Stars in Tech". He is a frequent speaker for construction organizations like BuiltWorlds and The Construction Institute. Co Founder and COO April Moss provides operational and customer success leadership having been an executive that built teams for large companies such as P&G, Starbucks, and Acosta Sales and Marketing.
As part of the near-term roadmap, DigiBuild will look to expand their DigiProcure offering to additional trade contractors and general contractors as they become the trusted material management software for the construction industry.
Looking ahead, it seems that the construction industry is experiencing a paradigm shift that is still in its infancy. If they succeed, DigiBuild is poised to become an important player in this revolution, taking one of mankind's critical industries into the future
© Copyright IBTimes 2023. All rights reserved.
FOLLOW MORE IBT NEWS ON THE BELOW CHANNELS