Director Daniel Espinosa Says 'Pokémon' Inspired Jared Leto's 'Morbius' VFX
Daniel Espinosa has revealed that he got inspired by the animated series, "Pokémon" that his six-year-old daughter used to watch and created visual effects for his upcoming Marvel movie, "Morbius" based on that. Jared Leto plays the titular role in the movie.
"I have a daughter who is six years old, and she was really getting into Pokémon," the 44-year-old Swedish director told IGN Thursday. "And you know, I've watched Pokémon over the years. But I really adore how they use light and colors to express those powers."
"When you watch Morbius he always has this trail of purple in the comic books and that normally is just lines that are made with a pencil," he explained. "But I thought maybe if we can take that kind of Pokémon-esque idea and translate that over to the psychedelic experience, I could create a new version of how to express powers."
"Morbius" final trailer dropped last month and fans can notice how the action scenes have used blue and red lights to showcase the power.
The official Twitter handle of the movie shared the clip and wrote, "Let go of what you used to be. Discover who you're meant to be. Watch the final trailer now. #Morbius is exclusively in movie theaters April 1."
Greg Townley, who worked as a stunt double in the movie, also revealed during the interview that Morbius' fighting style is "very predatory and beast-like."
"The way he moves sometimes is catlike, wild, and quite feral in the moment," the 25-year-old stunt double explained. "He's not comfortable in his own body, because he is used to being quite frail, not being able to do these things."
Townley explained how Morbius is not able to handle his own powers, yet. "Now he's got this overwhelming power, which he doesn't know how to control," he added. "He doesn't know how to deal with it yet."
The upcoming Marvel movie revolves around a character, Biochemist Michael Morbius, who struggles to find a cure for his rare blood disease. However, the human experiments done on him go wrong as he turns into a vampire.
"Morbius" is scheduled to release on April 1.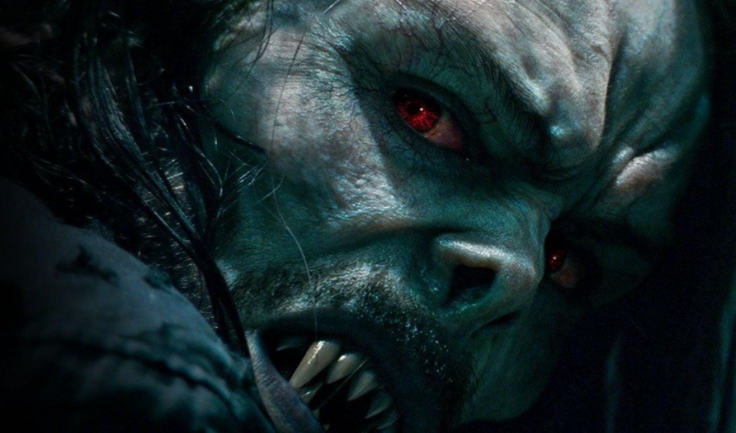 © Copyright IBTimes 2023. All rights reserved.