Director Responds To Jessica Alba's No Eye Contact With 'Beverly Hills, 90210' Cast Claim
KEY POINTS
Director Joel Feigenbaum said the claim that Jessica Alba was not allowed to make eye contact on the "Beverly Hills, 90210" set is not true
Alba's "Beverly Hills, 90210" co-stars also do not have any recollection of her not making eye contact on set
A celebrity stylist's assistant claimed that Alba is among the worst celebrities to work with because she doesn't do eye contact
Jessica Alba appeared on "Beverly Hills, 90210" during the show's eighth season, and the actress claimed that she was not allowed to make eye contact with anyone on set. Joel Feigenbaum has recently decided to break his silence and address the issue. The director said the claim was not true, at least on his set, because everyone was open and kind to each other.
"I had not [heard that rule about no eye contact]. I had not, but I'm not saying … it's very possible someone could have said that to her, either seriously or not," Feigenbaum was quoted by Us Weekly as saying during the "Beverly Hills, 90210 Show" podcast.
"I can't imagine who it would have been. It certainly wasn't one of the cast and I can't even imagine — the only other people it might have been, an AD (assistant director) or maybe somebody in the makeup and hair trailer. I don't doubt that she heard that somehow, but I certainly was never aware of it and you certainly never saw that on the set anyway."
Feigenbaum added that he was surprised after learning about the claim because he knew the main cast very well and they were kind and easy to work with. He had no issues with anyone of them.
The director suggested that maybe the one who said it heard it from someone else even before Alba joined "90210," or it could just be somebody else messing with the "Sin City" star. But to his knowledge, it didn't happen when they were working together.
"All of the regular cast was extremely friendly and really open to the guest stars. … All of them are very easy [to work with]," he added.
The other cast members including Jennie Garth, who "had all the scenes with her," also spoke about the issue and they do not have any recollection of it happening on set.
"If anybody didn't want to have their eyes looked into, it would've been me, but I don't remember 'cause I have the world's worst memory," she said in her new "90210MG" podcast.
Meanwhile, the rumors about Alba not making eye contact started when a woman named Tamara, who claimed to have nine years of experience working for a celebrity stylist as assistant, named the best and worst celebrities to work with on TikTok in August. She named Alba as one of the worst because "she talks to you while not talking to you" since the actress allegedly doesn't make eye contact.
Alba seemed to confirm Tamara's claim earlier this month, but she stressed that she was told not to make any eye contact and she also found it strange.
"And on the set of '90210,' I couldn't even make eye contact with any of the cast members, which was really strange when you're, like, trying to do a scene with them," Alba said.
"Yeah, it was like, 'You're not allowed to make eye contact with any one of the cast members or you'll be thrown off the set.'"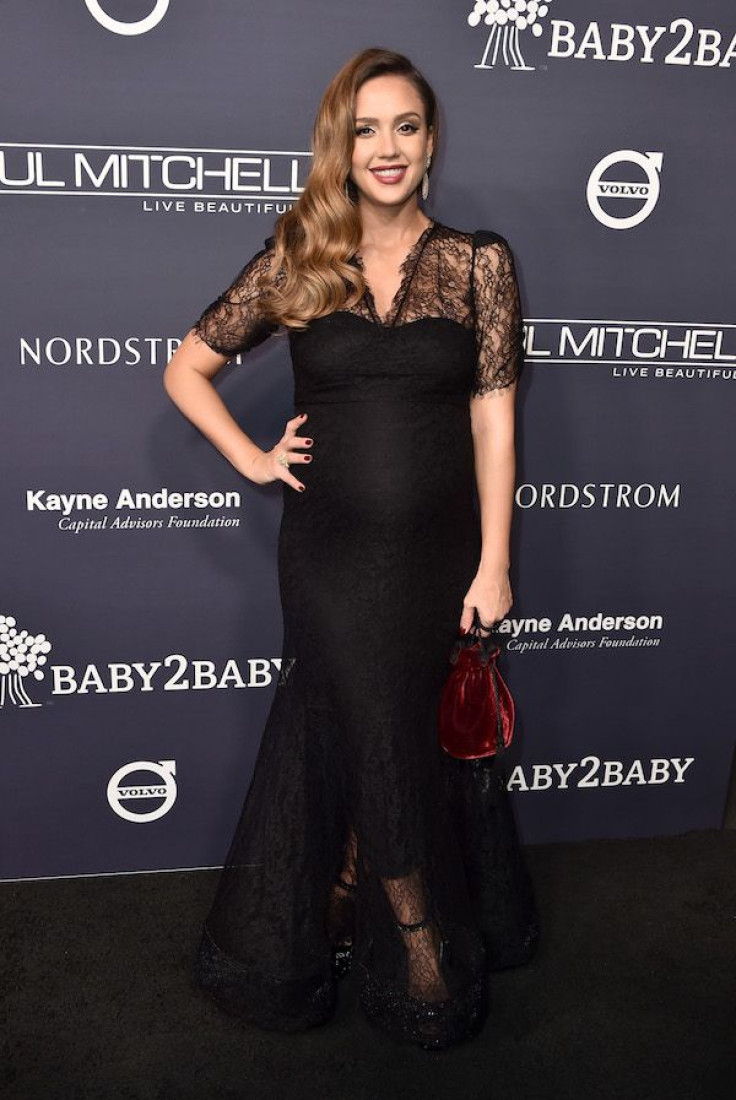 © Copyright IBTimes 2023. All rights reserved.