Dish Network Blackout: Viewers Fume As Tegna-Owned NBC, CBS Stations Go Dark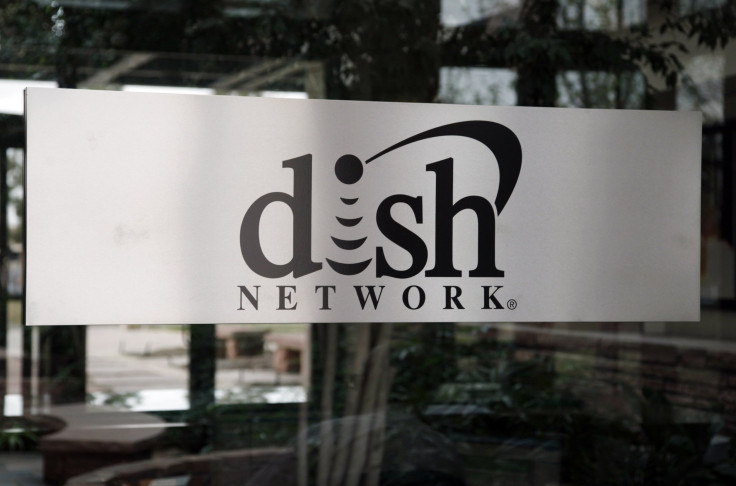 Updated Sunday, 2:15 p.m. ET:
Tegna released the following statement saying it has reached a deal with Dish Network and that its programming will return to Dish subscribers. The agreement was reached just hours before kickoff time for NBC's "Sunday Night Football" game between the New York Giants and the San Francisco 49ners. Tegna stations had been dark for Dish subscribers since late Friday afternoon.
"TEGNA Inc. (NYSE: TGNA) and DISH Network have reached a multi-year agreement regarding DISH Network's continued carriage of TEGNA stations. All TEGNA stations will return to the DISH lineup effective immediately."
Original Story:
Local NBC, CBS, ABC and Fox affiliate stations went dark for thousands of Dish Network Corp. subscribers Friday after the satellite TV provider failed to ink a new carriage contract with Tegna Inc., formerly Gannett Co., which owns television stations in dozens of U.S. markets, including St. Louis, Missouri; Buffalo, New York; Portland, Maine and elsewhere.
The two companies had been struggling to reach a deal and, earlier this month, agreed to an eight-day extension that would keep programing on the air. With the extension expired, angry customers began tweeting Friday that they could no longer access their local channels. Many viewers were furious at the possibility that they will miss local sports events and NFL games this weekend.
The blackout is currently affecting 38 U.S. markets, including major cities like Phoenix, Denver and Washington, D.C.
In true carriage-dispute fashion, both sides have been blaming the other for the signal disruption. "We cannot agree to Tegna's outrageous terms, as they are demanding we pay more than double the rate we currently pay to carry the exact same channel," Dish Network said on its "Dish Promise," website, which allows subscribers to keep track of blackouts in local markets. "We've offered to match the rates paid by other pay-TV providers and Tegna refused this offer. You may be willing to pay more for this channel, but we hope you understand that many others are counting on us to hold the line."
In a statement, Tegna blamed Dish for the disruption, citing the company's notorious reputation for blackouts. In August, for instance, a contract battle between Dish and Sinclair Broadcast Group resulted in a blackout of 129 TV stations, the largest in history.
"Tegna has worked hard over the course of months to reach a deal with Dish. Our position has been simple: the same fundamental terms that allowed us to reach deals with distributors nationwide should serve as the basis for our deal with Dish. Rather than accepting that fair, market-based approach, Dish has refused to reach an agreement and once again is preventing its customers from accessing valued channels, even as customers continue to pay for that content. Despite Dish's repeated efforts to blame programmers, the record is crystal clear -- Dish is a serial dropper of channels. It has been responsible for the largest broadcast blackout in history and routinely drops valued cable and broadcast channels. Tegna, on the other hand, has never been in this position before because we have always been able to reach fair agreements with distributors without disrupting our viewers."
Dish, which has just under 14 million pay-TV subscribers nationwide, lost about 151,000 of them in the last quarter.
Dish and other providers have been fighting tooth-and-nail with broadcast station owners to curb the rise of retransmission fees, which providers pay to broadcasters for the right to carry their signals. Such fees have skyrocketed over the last 10 years, and are expected to exceed $9.3 billion by 2020, according to SNL Kagan. Media consolidation, meanwhile, has given broadcasters increasing leverage, particularly during football season, when blackouts of NFL games are more likely to make viewers angry at their pay-TV providers for service disruptions.
On Friday, some Tegna-owned stations tweeted to their viewers, blaming Dish for the disruption.
Christopher Zara covers media and culture. News tips? Email me. Follow me on Twitter @christopherzara.
© Copyright IBTimes 2023. All rights reserved.