Disney+ Releases Video Celebrating Pixar's Birthday And It's Full Of Easter Eggs
Pixar studios recently had their 34th birthday and to celebrate, Disney+ put out a special video. The video focuses on one thing Pixar has always been very keen on: their attention to detail. The Disney+ Pixar video shows off some of the more hidden easter eggs you may have missed while watching your favorite Pixar masterpiece.
The video shows Pixar movies throughout the years and their various connections to other films made by the studio, transitioning into one another. One of the clips shows Arlo from "The Good Dinosaur," and then it transitions into an easter egg that was in "Monsters Inc." of a toy version of the long-neck dinosaur. It then shows Sully from "Monsters Inc." and then it shows an easter egg in "Brave" where a small wood carving of Sully can be seen embedded in a chair. (Via Collider)
One popular Pixar easter egg that is oddly missing from the video is the classic appearance of the Pizza Planet delivery truck. Starting with "Toy Story," the Pizza Planet truck has appeared in every single Disney Pixar movie to date.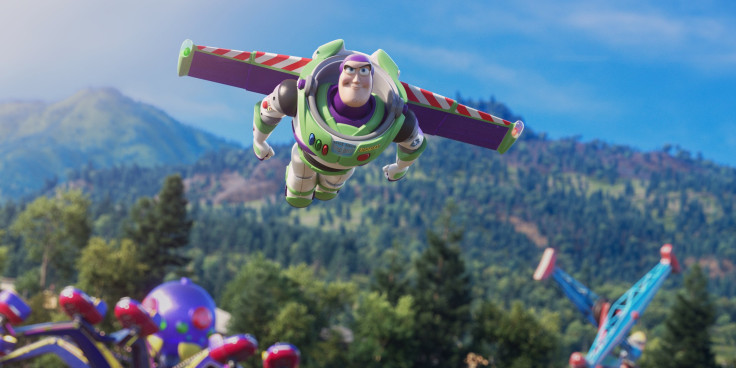 The easter egg hunt with Pixar films is so popular, many fans have accepted the Pixar-universe theory. According to NBC News, the theory states that these easter eggs aren't just fun little one-offs but rather are clues linking every story together in one giant magical cinematic universe. The timeline supposedly starts with the medieval fantasy "Brave" and then ends with either "Wall-E" or "Cars." Pixar has confirmed that at least some of the films exist in the same world, including "Toy Story," "Cars," and "Finding Nemo."
Disney and Pixar have had a long-time partnership that started with the 1995 Academy Award-winning film "Toy Story," which was the first fully rendered CGI movie ever. Since then, they've worked on dozens of movies, including three "Toy Story" sequels. Today, Pixar has created 21 feature films. In total, the company has 19 Academy Award wins.
In 2006, Disney acquired Pixar and became the sole owner of the company. Together, they have a total of two upcoming films, "Soul" and "Onward."
© Copyright IBTimes 2023. All rights reserved.