Do Ford And GM Have To Worry About Tesla?
Tesla (TSLA) has proven it is a serious contender in the auto industry as it has now surpassed Ford (F) and GM (GM)as the most valuable carmaker in the market. Tesla's stock has outpaced the two automakers, jumping to a share price that is nearing $500, giving the company at least a $2 billion market capitalization lead over Ford and GM, Reuters reported.
With strong Q3 profits and a new Gigafactory in China, Tesla has seen its shares nearly double in the last three months, which was further spurred by fourth-quarter car deliveries that exceeded analyst expectations.
Despite growing share prices, both Ford and GM delivered significantly more vehicles in 2018 than Tesla's 367,500 units, which combined saw more than 2 million units delivered in the U.S. in 2018, according to the news outlet.
While Tesla has had several accomplishments and may be considered a forerunner in the electric vehicle technology market, both Ford and GM are ramping up their electric vehicle lineup for release in 2020 and beyond. Ford recently introduced the Mustang Mach-E and has sold out of the electric SUV's First Edition model.
Tesla will also launch an electric SUV with the Model Y, competing with the Mach-E and GM's yet to be released electric SUV model. The three automakers are also expected to compete in the electric truck market with Tesla already unveiling its electrified Cybertruck. Ford has said it will release an all-electric F-150 and GM also has plans for an electric pickup truck model.
Shares of Tesla stock were down 0.30% as of 2:33 p.m. EST on Friday while shares of Ford stock were up 0.38% at the same time. Shares of GM stock were down 1.46% also at the same time.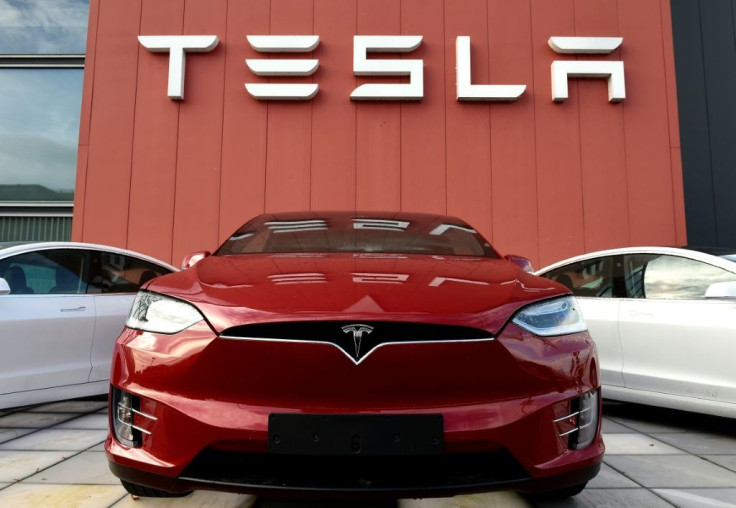 © Copyright IBTimes 2023. All rights reserved.