Do Men Really Earn More Than Women? Yes, Gender Gap Isn't Closed By Higher Education Achievement, Report Finds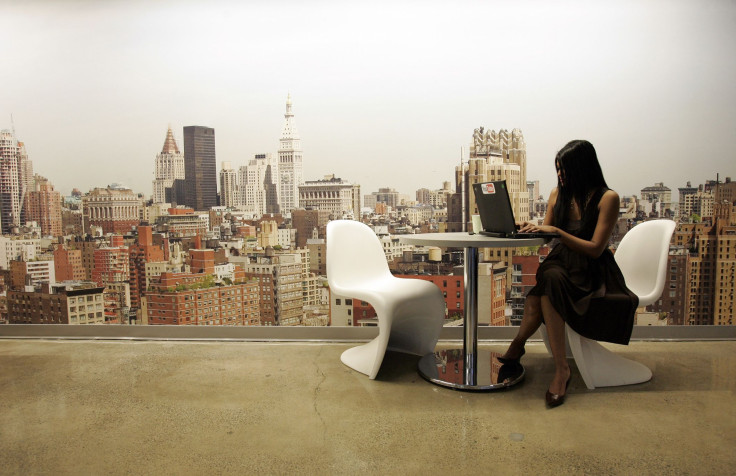 Companies around the U.S. are preparing for a major shortage Wednesday — but it's not a shortage of goods because of a trade catastrophe or a natural disaster. Actually, they'll be facing a shortage of employees. Specifically, female employees.
Women across the country plan on striking in an event called "A Day Without Women," coordinated by the same group of who organized the Women's March on Washington. Millions of women across the world marched traveled to cities and marched for women's rights, and they plan to take action again with a strike Wednesday, which is International Women's Day.
One of the reasons women are striking: the wage gap. Women make a fraction of the money men make — estimates range from women making 79 cents to 82 cents for each dollar a man makes. And that gap is even wider when the wages of black and Hispanic women as compared to the wages of white men.
Furthermore, a woman's education level doesn't seem to make any real difference. Even if a woman stays in school for ten years, she still makes less than her male counterparts who studied the same amount of time.
Take a look at the data, compiled in a report published Monday by the Economic Policy Institute:
Less than high school: Women who do not have a high school diploma make an average of $11.16 per hour; men make an average of $14.43 per hour. That means women who didn't graduate from high school make 77.4 percent of what men do.
High school diploma: Women with a high school degree make an average of $15.04 per hour; men make an average of $18.88 per hour. So women with a high school diploma make 79.7 percent of men's wages.
Some college: Women make an average of $17.08 per hour; men, on the other hand, make an average of $21.27 per hour. In this educational bracket women make 80.3 percent of what their male counterparts do.
So far, the wage gap seems to get increasingly smaller. But once people graduate from college, the gap jumps right back open.
College degree: Women who have graduated from college make an average of $26.93 per hour. In comparison, men make an average of $37.13 per hour. At this point, women made 72.5 percent of what men do.
Advanced degree: When women climbed to the top of the educational ladder, they made an average of $34.95 per hour; men, however, made an average of $47.77 an hour. Even at the top, women only made 73.2 percent of their male counterparts' salaries.
EPI created a calculator so that users can compare where they stand on their salaries compared to their peers with similar educational attainment.
© Copyright IBTimes 2023. All rights reserved.