'Doctor Strange 2': 'Dark' Dimension May Be Introduced
"Doctor Strange 2" will be taking advantage of the multi-verse by exploring new worlds. After the recent announcement of the title of the film, there is more confirmation that the fans will get to see a "dark" and scary new dimension in the film.
The title of the film was revealed at the San Diego Comic Con as "Doctor Strange in the Multiverse of Madness." Director Scott Derrickson, who also helmed the first film, confirmed that he will be looking at the source material for "gothic" and "horror" elements for the film, Variety reported.
Benedict Cumberbatch will be reprising his role as the Marvel superhero, and Derrickson teased that the character will go to "dark and damaging places" in the sequel. The character has already been to the Dark dimension of Dormammu in the first solo film, where the superhero faced a lot of adversities, and now the director is preparing to up the ante on the horror aspect of the character's story.
Where will Stephen Strange go to in "Doctor Strange 2"? Derrickson did tease some details in a previous interview with IGN about the dimension he would like to explore next.
Readers who are familiar with the comics of the Marvel superhero will be familiar with the villain named Nightmare. Back in 2016, Derrickson said that he loves the character Nightnmare and wants to explore the Nightmare realm.
Derrickson admittedly wants to make "the first scary MCU movie." Exploring the Nightmare Realm and pitting Cumberbatch against the infamous comic book character may be a good way of introducing some horror elements into the franchise.
"Doctor Strange 2" is an important movie not only because it is the continuing story of a very important character in the superhero team, but it also has a connection to the upcoming Disney+ series "WandaVision," Collider reported. The TV series will see Elizabeth Olsen and Paul Bettany reprise their respective roles as Scarlett Witch and Vision.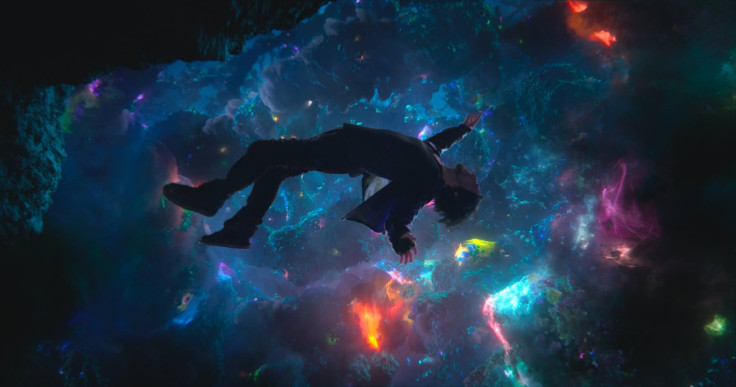 © Copyright IBTimes 2023. All rights reserved.