'Doctor Strange' Actress Zara Phythian And Husband Accused Of Sexually Abusing A Teen
KEY POINTS
Zara Phythian and Victor Marke are accused of repeatedly having sex with a teen
The victim said Phythian once dared her to give Marke oral sex
Phythian and Marke denied the accusations
"Doctor Strange" actress Zara Phythian and her husband, Victor Marke, are facing multiple sexual offense charges after allegedly "repeatedly having sex" with a teen.
The accuser, who is now an adult, claims that the offenses happened between 2005 and 2008 when Phythian and Marke were still unmarried.
During a police interview, the alleged victim said the couple filmed most of the sexual acts in an attempt to recreate pornographic scenes. She said she was aged between 13 and 15 when the abuses took place. She also said that Phythian and Marke were martial arts instructors in Nottinghamshire at that time.
According to the accuser, the first encounter happened after the couple plied her with a glass of alcohol to drink and Phythian dared her to give Marke oral sex. After she did that, Marke had sex with both her and Phythian, the victim said.
"I knew it was wrong but I just didn't know how to get out of the situation or say anything," she told the police. "I remember trying to copy Zara's reaction at the time because I looked up to her and tried to be like her in every way," she added.
She said as time went on, the abuses continued and Marke even threatened to break her kneecaps if she told anyone.
"He just said nobody would believe me if I told them anyway. They always had a power over me," she told the outlet.
Phythian and Marke are charged with 14 counts of sexual activity with a child in reference to the accuser. Marke also faces four additional charges of indecently assaulting a child, which are in relation to another woman who accused him of abusing her between 2002 and 2003, when she was only 15. The woman said Marke was married to a woman named Juliet at the time.
Both Phythian and Marke denied the accusations.
Phythian played the role of sorcerer Brunette Zealot in "Doctor Strange," alongside Benedict Cumberbatch. She was a former member of the Masters of the Mystic Arts who joined the Zealots in hopes of taking down the Ancient One and bringing the interdimensional entity called Dormammu to Planet Earth.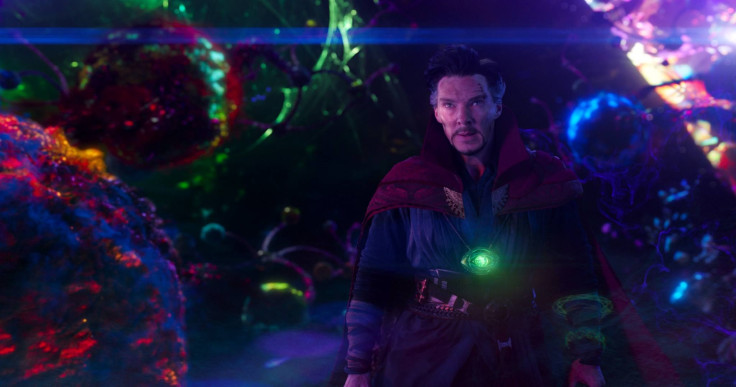 © Copyright IBTimes 2023. All rights reserved.