'Doctor Strange' Casting Rumors: Who Is The Ancient One? Tilda Swinton In Talks For 2016 Marvel Movie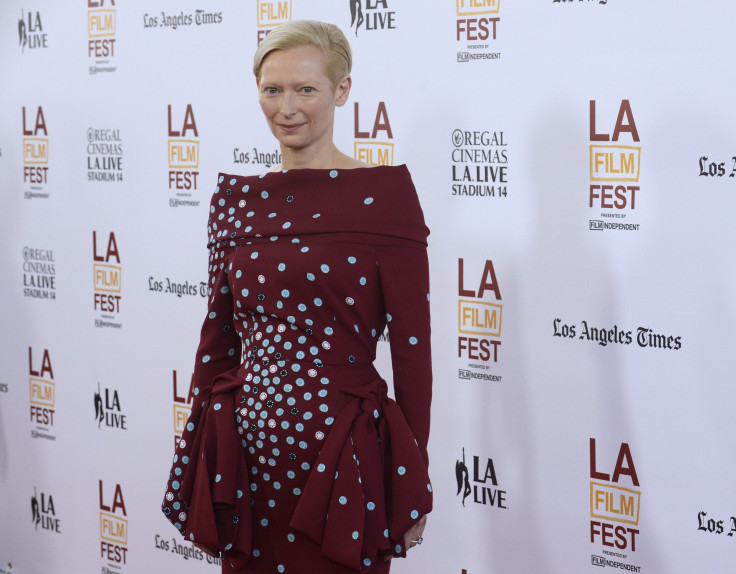 Scottish Actress Tilda Swinton is no stranger to unusual roles, having played the awkwardly vicious Minister Mason in Bong Joon-ho's "Snowpiercer," as well as starring in the last two Wes Anderson Movies, "The Grand Budapest Hotel," and "Moonrise Kingdom." However, her next role might be her strangest yet (no pun intended). The 54-year old Oscar winner is in talks to enter the Marvel Universe in "Doctor Strange," starring Benedict Cumberbatch.
"Doctor Strange," set for a Nov. 4, 2016 release, centers on a surgeon, Stephen Strange (to be played by Cumberbatch), who turns to a gifted Tibetan mystic for help after losing the use of his hands in a horrific car accident. The mystic, known as the Ancient One, imbues Strange with magical powers and begins to train him to become the next Sorcerer Supreme. If a deal is reached, Swinton would play the Ancient One, according to the Hollywood Reporter. The casting would be interesting, considering that the character has always been male in the comics.
The role would also make Swinton a part of a possible connection between "Doctor Strange" and another upcoming chapter in the Marvel Universe story – "The Avengers: Infinity Wars." "Doctor Strange" director Scott Derrickson teased a link between the two movies with a cryptic tweet earlier this month. See the tweet below:
In the comic Derrickson references in his tweet, Doctor Strange confronts Death by merging with the spirit of Eternity. The Ancient One then reveals that the cosmic battle was part of Strange's test to become the next Sorcerer Supreme. The brush up with Death would be ironic. In "The Avengers: Infinity Wars" Thanos (Josh Brolin) will attempt to destroy the universe with the Infinity Stones. In the comics, the Mad Titan's motivation is to impress Death, who appears to him as a hooded woman. The crossover in the stories does not seem like a coincidence.
Will there be a connection between "Doctor Strange" and "The Avengers: Infinity Wars?" Fans will have to wait to find out. "Doctor Strange" is scheduled to premiere on Nov. 4, 2016.
© Copyright IBTimes 2023. All rights reserved.