'Doctor Who' Season 10 Spoilers: Which Christmas Episode Character Is Returning?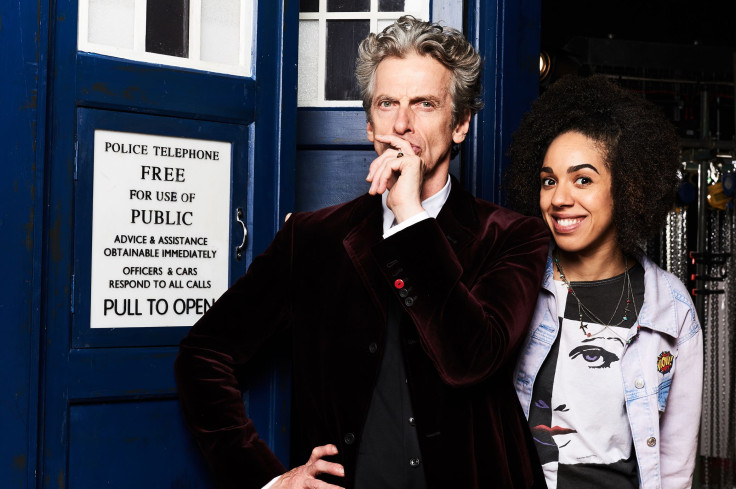 "Doctor Who" is bringing back a familiar face. The BBC America show revealed that Matt Lucas will reprise his role as Nardole when Season 10 premieres. The actor first appeared in the most recent Christmas special.
"I'm chuffed to bits that Nardole is returning to the TARDIS for some more adventures," Lucas said in a press release. "I loved acting with Peter [Capaldi], and I'm excited to work with Pearl [Mackie]."
The Doctor first met Nardole on Menodrax Dellora when he was helping River Song (Alex Kingston). When viewers last saw Nardole, he and Ramone (Phillip Rhys) were sharing Hydroflax's robotic body. Viewers will have to tune in to Season 10 to see if he found a way out of that.
Nardole will appear right away in the "Doctor Who" Season 10 premiere. Unfortunately, that's not coming up too quickly. While filming starts June 20 in Cardiff, Wales, Season 10 won't hit the air waves until 2017. Still, showrunner Steven Moffat, who will step down after this season, made it sound like Nardole will be around for longer than just an episode.
"Delighted and slightly amazed to be welcoming Matt Lucas back on to the TARDIS — and this time, it's not just for Christmas; he's sticking around," Moffat added. "One of the greatest comedy talents on planet Earth is being unleashed on all of time and space."
It isn't clear how long the comedic character will be in the TARDIS, but he won't be the only returning character. Star Peter Capaldi revealed that another familiar face might appear in the new season: Clara (Jenna Coleman). "I'm not sure how successfully Clara was able to wipe his mind," Capaldi told the crowd at AwesomeCon in Washington earlier this month. "I just… I was about to tell you something I can't tell you. … I just shot something that Clara was still there in."
She won't be around for long though. Clara will be replaced in the Season 10 premiere by a new companion, Bill (Pearl Mackie).
"Doctor Who" will return to BBC America in December for a Christmas special before Season 10 premieres in 2017. However, those needing their alien fix can tune into the spinoff "Class" this fall.
© Copyright IBTimes 2023. All rights reserved.