'Doctor Who' Season 10: Who Is Bill?; Pearl Mackie Announced As Jenna Coleman's Replacement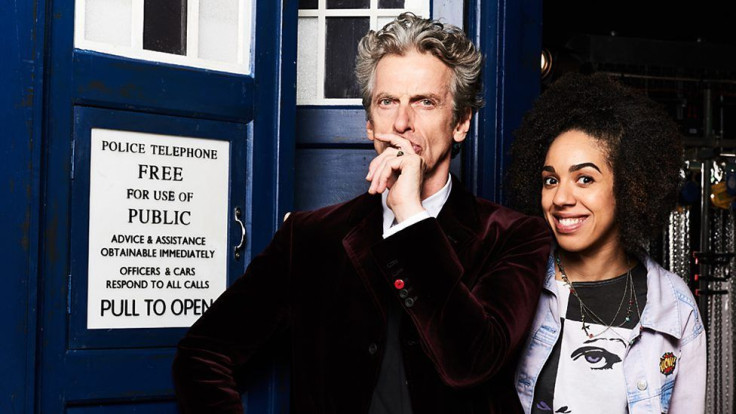 There's a new face coming to Tardis! BBC America finally revealed which new companion will be added to the "Doctor Who" universe, replacing Jenna Coleman's Clara Oswald.
The big announcement was made Saturday on BBC One during the halftime of the FA Cup semifinal match between Everton and Manchester United. In a 2-minute video, it was revealed that Peter Capaldi's Time Lord will be joined by actress Pearl Mackie for Season 10. Mackie will play a character named Bill.
Introducing Pearl Mackie as Bill, the #NewCompanion! Welcome to Team #DoctorWho, Pearl!https://t.co/jQpVqxU4tX

— Doctor Who BBCA (@DoctorWho_BBCA) April 23, 2016
"I'm incredibly excited to be joining the 'Doctor Who' family," she said in a statement (via BBC). "It's such an extraordinary British Institution, I couldn't be prouder to call the Tardis my home."
She continued, "Peter Capaldi is such a brilliant actor, and his Doctor is such a wacky and wonderful character. I can't wait to see what adventures are in store for him and Bill throughout time and space."
According to the 28-year-old actress, Bill is a bit "wicked" but also "cool, strong, sharp [and] a little bit vulnerable, with a bit of geekiness to throw in."
News that "Doctor Who" was adding a new companion started when Capaldi, who's been the Doctor since 2013, told Brazilian website Omelet that he had already started filming with the newbie. Season 10 is expected to air in 2017, following the series' annual Christmas special.
"I'm very excited about it, 'cause obviously I know who that is, and we've been doing a bit of work together already, and it's very exciting," he said (via Den of Geek). "Because it's a very different sort of take on it."
He explained, "Clara had prior knowledge of the Doctor … She understood a little about how he was. And she was already with [the previous Doctor] Matt [Smith], she knew the Daleks and the Tardis. Now we have someone who knows very little about the Doctor."
Coleman, who joined "Doctor Who" in 2012, left the long-running British series last year so she could join the ITV drama "Victoria," where she plays the queen.
© Copyright IBTimes 2023. All rights reserved.