'Doctor Who' Season 11 Premiere Date: Simultaneous US And UK Airing Revealed
"Doctor Who" Season 11 finally has a release date. The TARDIS will fly back to BBC America on Sunday, Oct. 7, and U.S. viewers will watch Jodie Whittaker's first adventure at the same time as U.K. fans.
BBC America announced Wednesday that they will premiere Season 11, episode 1 at the same time as the BBC in the U.K. Though the timeslot hasn't been announced yet, since "Doctor Who" returned in 2005, BBC usually airs it between 6 and 7:30 p.m. BST. If they follow the same pattern, that means U.S. fans can expect to watch the Season 11 premiere sometime between 1 and 2:30 p.m. EST. West coast fans could even be watching in the late morning.
"Doctor Who" has been on Saturdays for years. When Season 6 (starring Matt Smith as the Doctor) started, that was the first time BBC America aired the cult sci-fi series on the same day as the U.K., but they waited until it was primetime in the U.S. This will mark the first time that the show has had a simultaneous global premiere as well as the first time since the 2005 relaunch that "Who" will be on Sundays.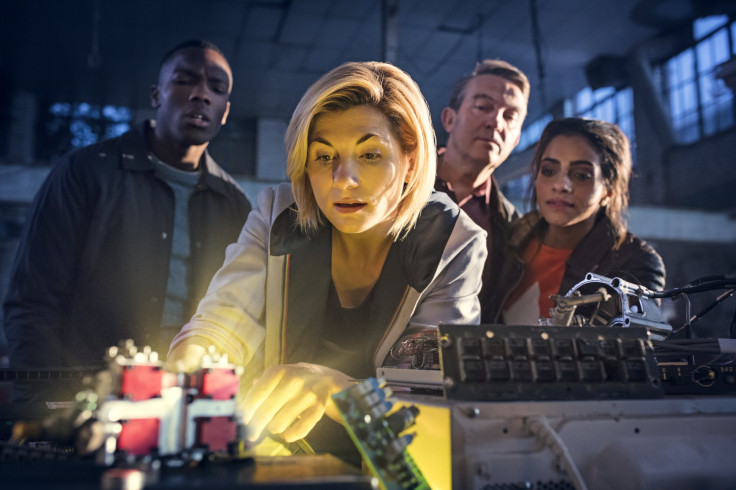 Those who prefer to watch the Season 11 premiere in primetime, however, will also be able to see it then. BBC America said in a press release that it will air "a special encore in its new regular primetime evening slot." It sounds like the simultaneous premiere is a one-time event.
The networks likely don't want to risk the potentially piracy on Oct. 7. While it's usually only a matter of hours between the U.S. and U.K. premieres, Whittaker's debut is highly anticipated, and BBC America would rather fans tune in to a simultaneous premiere than illegally download their show.
Already, the series has had to deal with leaks. Scenes from the premiere made their way onto the internet earlier this year, and BBC is taking legal action to determine who was responsible. The network subpoenaed Tapatalk, an internet forum, according to Digital Spy.
The interest is always high when a new Doctor steps in, and Whittaker isn't just any new actor. She's the first woman to play the Time Lord. The decision to cast a woman in the role, which has been played by a man since the show's inception in 1963, was met with both praise and criticism. Whovians on both sides are anxious to see the "Broadchurch" alum's performance.
"Doctor Who" Season 11 is filled with new faces. In addition to Whittaker, Tosin Cole, Mandip Gill and Bradley Walsh round out the cast. Behind the scenes, Chris Chibnall is taking over as showrunner.
© Copyright IBTimes 2023. All rights reserved.