Watch 'Doctor Who' Star Jodie Whittaker's Best Roles Before Her TARDIS Takeover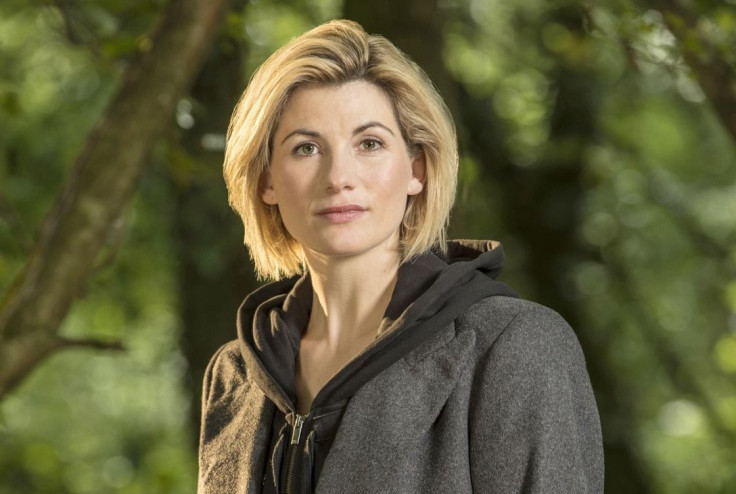 "Doctor Who" has officially announced the 13th Doctor, and the TARDIS' pilot is getting an even more drastic makeover than usual. When Peter Capaldi steps down, Jodie Whittaker will take his place. She'll be the first woman to take over as the lead on "Doctor Who," but she seems more than qualified.
Before playing the Doctor on BBC America's hit show, she honed her skills on plenty of other movies and TV shows. Check out a few highlights from her career if you want to see Whittaker's acting capabilities:
"Broadchurch" — In this British drama, Whittaker plays Beth Latimer, the mother of a young boy who is murdered. "Doctor Who" alum David Tennant and Olivia Coleman play the detectives who investigate. Whittaker appeared in all three seasons, the first two of which are available on Netflix. The third is currently airing Wednesdays on BBC America.
READ: Did Bill Die In The "Doctor Who" Season 10 Finale?
"Black Mirror" — Whittaker appeared in the last episode of the creepy drama's first season. In the installment, titled "The Entire History of You," everyone has a memory implant so they can never forget anything, but that might be more of a curse than a blessing. The episode is available on Netflix.
"Venus" — This is the English actress' breakout role. She plays Jessie, a teenager and aspiring model who becomes a caretaker. Her great uncle Ian (Leslie Phillips) finds her to be annoying, but his friend Maurice (Peter O'Toole) becomes enamored with her in this 2006 drama. The movie can be rented on most major platforms.
"Attack The Block" — If you want to see how Whittaker handles sci-fi, check out this R-rated flick about a group of teens in South London fighting off aliens. The young gangsters mugged Whittaker's character before the invasion, but both parties realize they need each other to survive. "Attack the Block" is available for rental.
"Good Vibrations" — This biopic follows Terri Hooley (Richard Dormer) as he launches the Good Vibrations record label in the 1970s and becomes an influential figure in the punk rock scene. Whittaker plays his wife Ruth. "Good Vibrations" can be rented through various retailers.
"Get Santa" — This isn't really one of Whittaker's best roles, but if you watch "Doctor Who" with the kids, this is probably the most family-friendly of her credits. According to Rotten Tomatoes, it's not half bad. The Christmas flick follows Santa as he crashes, loses his reindeer and accidentally gets arrested. It's available on Netflix.
READ: Is "Doctor Who" Spinoff "Class" Canceled?
Fans will notice that Whittaker has often played supporting characters, but she'll be in charge when she takes over on "Doctor Who." She called the opportunity "the ultimate character" in a press release.
"To be asked to play the ultimate character, to get to play pretend in the truest form: this is why I wanted to be an actor in the first place," she revealed. "To be able to play someone who is literally reinvented on screen, with all the freedoms that brings: what an unbelievable opportunity. And added to that, to be the first woman in that role."
Jodie Whittaker will likely make her debut in the Christmas special of "Doctor Who" on Dec. 25.
© Copyright IBTimes 2023. All rights reserved.