'Doctor Who' Season 9 Spoilers: Episode 9 Synopsis Released; What Will Happen In 'Sleep No More'? [VIDEO]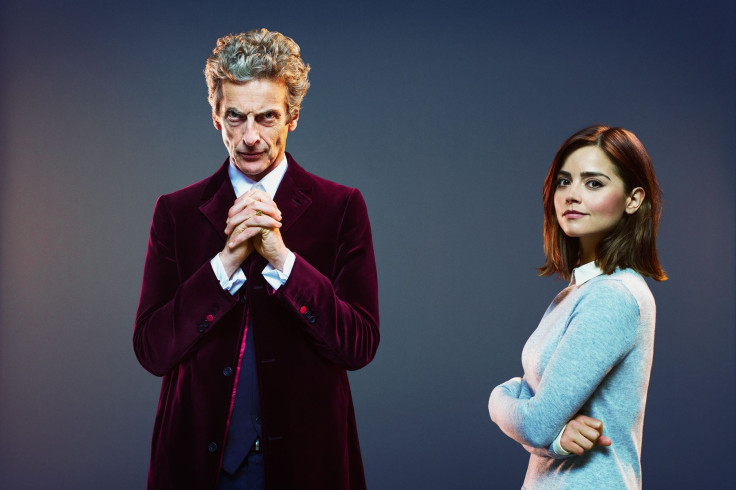 "Doctor Who" Season 9 is about to get scary. After spending some time on Earth with Zygons, The Doctor (Peter Capaldi) and Clara (Jenna Coleman) will go to a space station in episode 9, titled "Sleep No More." However, much like their adventure at a underwater station this season, something goes wrong and their trip takes a frightening turn.
The episode 9 synopsis doesn't give too much away. "This terrifying story is assembled from footage discovered in the wreckage of Le Verrier Space Station," the synopsis says. The summary reveals only that it's inspired by "found footage" horror films (such as "Paranormal Activity" or "Cloverfield"), but, luckily, the promotional videos give a little more insight.
The first trailer shows what appears to be a scientist's video log telling viewers not to watch. "I'm warning you. You can never unsee it," he says. The rest of the trailer shows clips of The Doctor and Clara on the run and fighting some sort of monster.
Watch the trailer for "Doctor Who," Season 9, episode 9 below:
The second trailer for the next episode of "Doctor Who" provides a little more insight. The Doctor discovers that people on the space station have been using a tool called Morpheus that allows users to stop sleeping. However, ignoring the natural needs of the human body may have had negative consequences. "Congratulations, professor. You have created an abomination," The Doctor says.
Watch the second trailer for "Doctor Who," Season 9, episode 9 below:
This episode title of "Sleep No More" obviously refers to the new invention, but it's also a reference to "Macbeth." And the following week's episode is titled "The Raven." Both William Shakespeare's play and Edgar Allan Poe's poem have dark endings, which could constitute a hint about this two-part story.
Now is the time for viewers to get concerned about Clara. As they are well aware, this will be her last season. While some viewers may be hoping that she happily makes the decision to depart the Tardis, longtime fans of the series know that companions rarely leave with happy endings. Clara's days are numbered, but nobody knows just how much time she has left.
"Doctor Who," Season 9, episode 9 airs on BBC America Saturday at 9 p.m. EST.
© Copyright IBTimes 2023. All rights reserved.