'Doctor Who' Star Peter Capaldi Confirmed For Season 9 And 10; Will Jenna-Louise Coleman Return?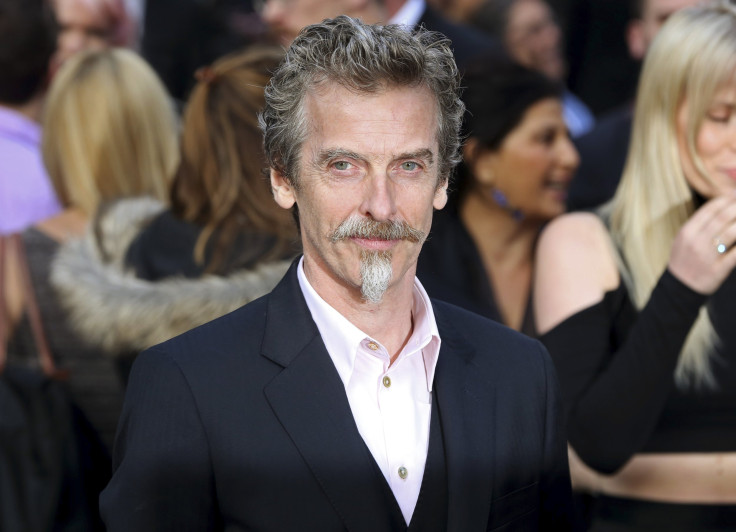 It looks like "Doctor Who" star Peter Capaldi will be driving the TARDIS for Seasons 9 and 10 of the BBC series. According to showrunner Steven Moffat, the 56-year-old actor has officially signed on to continue as the iconic science fiction character.
"Yes, he's confirmed," Moffat told The Hollywood Reporter at a London press event for the Season 8 DVD release. Meanwhile, there is no word on whether or not Jenna-Louise Coleman will return for Season 9. Coleman has played The Doctor's companion for two years, one year longer than Capaldi has been with the show.
Rumors have been circulating through the U.K. press that Coleman would be departing the series after Capaldi's first run. In September she temporarily put the rumors to rest in an interview with Radio Times.
"There's lots of rumors," she said. "We've sat down with [showrunner] Steven Moffat and we've all decided we don't want anyone to know which way it's going."
According to the outlet, she later added, "If you know I'm in the next series -- or if you know I'm off -- you'll know how the story ends."
That excuse seems to have satiated fans for now. The final episode of Season 8 is over, and Clara is alive and well, albeit separated from The Doctor. Her character returning does not seem to be outside the realm of possibility, so the question remains, will Coleman return?
It's not altogether surprising to learn Capaldi will return to play the Time Lord. Ratings for the show have remained steady with a few peaks here and there. According to the BBC, the premiere episode enjoyed a 7.3 million viewership rating, and the finale episode held onto a spectacular 5.45 million viewers. In addition, the actor has been reviewed well by critics for bringing a brashness to the role that had not been seen in any of the other actors who have carried the name of "The Doctor" since the show's original run in the 1960s. Even off camera the actor has remained a fan favorite. Earlier this month, Capaldi made headlines for his heartfelt message to a young fan with autism.
There's no word on when Season 9 of "Doctor Who" will premiere, but fans can rest easy knowing the Scottish actor they've grown to love will return -- with or without Coleman.
© Copyright IBTimes 2023. All rights reserved.