'Doctor Who' Season 8: Watch Peter Capaldi's Best Roles Before He Steps Into The TARDIS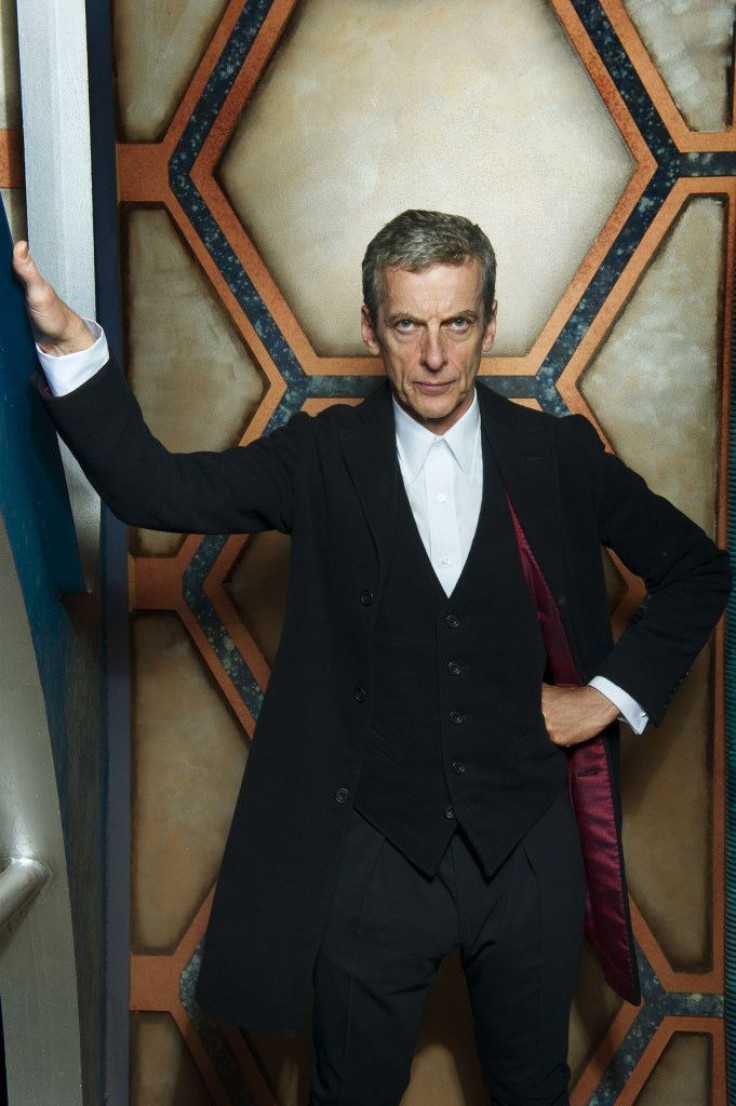 "Doctor Who" Season 8 will feature Peter Capaldi as the new Doctor, but Capaldi is in a slightly different position than his predecessors. While David Tennant and Matt Smith were virtually unknown when they started on "Who," Capaldi has already had quite a career. In fact, the 56-year-old has been working for more than 30 years and has had quite a few entertaining roles. Check out some of the best clips from Capaldi's career pre-"Doctor Who":
1. "In the Loop"
This film is probably Capaldi's most recognizable role. "In the Loop" was a satire of British and American politics and was nominated for the Academy Award for Best Adapted Screenplay in 2009. Capaldi plays Malcolm Tucker, the foul-mouthed director of communications for the prime minister. This clip is the opening to the film when Malcolm has to clean up a publicity disaster. (WARNING: VIDEO CONTAINS GRAPHIC LANGUAGE):
2. "The Hour"
Capaldi played Randall Brown in "The Hour" Season 2. The show followed a current affairs TV show in the 1950s. The series was canceled after Season 2, but it was nominated for several awards and won the 2013 Emmy for Outstanding Writing for a Miniseries, Movie or a Dramatic Special. Capaldi's character was the head of the news show and dealt with obsessive-compulsive disorder. Watch the clip below as he reacts to the news that his daughter died:
3. "The Musketeers"
Earlier this year, Capaldi starred in the BBC series "The Musketeers" as Cardinal Richelieu (he was cast as the 12th Doctor while he was filming). His character was a villain in the retelling of Alexandre Dumas' "The Three Musketeers." Watch Richelieu prove that he's not a man to be crossed by taking away almost everything a young woman has and banishing her from Paris:
4. "Fortysomething"
Before Hugh Laurie was on "House," he was starring in "Fortysomething" with Capaldi in 2003. The short-lived show featured Laurie's character going through a midlife crisis, but in the clip below, it seems like Capaldi's character, Dr. Ronnie Pilfrey, is going through a crisis of his own. Check out Capaldi's hilarious and musical performance below:
5. "Torchwood: Children of Earth"
Even without Capaldi's successful career, many Whovians were already familiar with his work. Most fans have seen or heard about Capaldi's role in a Season 4 episode of "Who," but he also played a character on the "Doctor Who" spin off, "Torchwood." The third season of "Torchwood" was a miniseries called "Torchwood: Children of Earth," which featured an alien called the 456 possessing all of the children on Earth. Capaldi played John Frobisher, a government employee who served as the liason between the alien and the British government. The clip below shows Capaldi realizing that his role isn't really an honor:
"Doctor Who" Season 8 premieres on BBC America on Saturday at 8:15 p.m. EDT after a 15-minute pre-show at 8 p.m. EDT. Do you think Capaldi has the acting chops to pull off being the Doctor? Sound off in the comments below!
© Copyright IBTimes 2023. All rights reserved.