Does Nicki Minaj Use A Ghostwriter? Rapper Rah Digga Says Safaree Samuels Wrote Minaj's Lyrics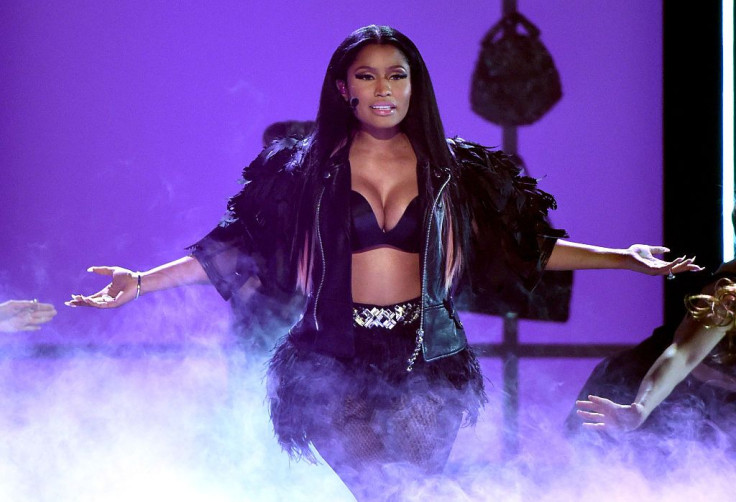 Throughout her career, Nicki Minaj has dodged claims about having someone else write her lyrics but now, rapper Rah Digga is accusing "The Pinkprint" rapper of using a ghostwriter.
After retweeting a Kid Cudi tweet that said "Everyone thinks they're so great… and be having 30 people songs for them," Rah Digga found herself in a debate with a Twitter user who said Nicki Minaj was a better rapper than her. "You definitely can't wash Nicki Minaj. I put my life on it that Nicki will kill you lyrically."
It was that comment that pushed Rah Digga over the edge and led her to claim that Minaj's ex-boyfriend, Safaree Samuels, wrote the rapper's songs. Following her comment, Rah Digga regretted getting into it with the user, writing, "I let a Stan bait me into poppin off. That was weak of me. Just as I was logging off Twitter too."
Rah Digga isn't the first rapper to throw shade at Minaj for using ghostwriters. In a March appearance on Bravo's "Watch What Happens Live," Iggy Azalea said Minaj has many people in the writing credits for her songs. "I have just as many people on my writing credits as [Nicki Minaj] has on hers. So, I don't think there's - I know I write mine."
While some believe that Samuels wrote Nicki's lyrics, he took to Twitter in 2015 to deny the claims. In his tweet, Safaree wrote, "If not the best. She has her style, I have mine. So stop saying I write her stuff! Not true! She sits with a pen and pad and does it herself!"
Minaj herself has never spoke in depth about the claims, but during a 2013 interview with TMZ she slammed the rumor when rapper Ransom also claimed she didn't write her own lyrics. "I don't need no muthaf------ ghostwriter."
© Copyright IBTimes 2023. All rights reserved.
FOLLOW MORE IBT NEWS ON THE BELOW CHANNELS