Does The NRA Support Trump? Watch New $2M Benghazi Ad From The National Rifle Association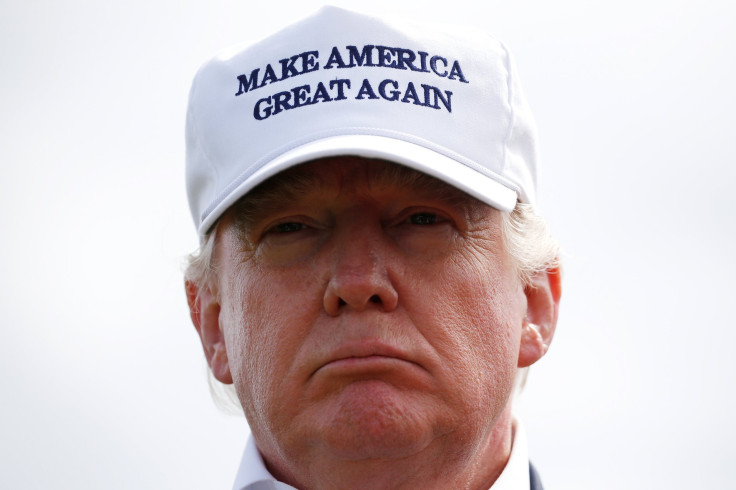 Presumed Republican presidential nominee Donald Trump's political operation may have proven somewhat subpar in the fundraising arena — so much so that Twitter mocked the businessman a week ago with the hashtag #TrumpSoPoor — but the campaign has a wealthy friend in the National Rifle Association. The group is dropping $2 million on a television ad featuring a Benghazi terror attack survivor who urges voters to pick the bombastic billionaire in November.
The obvious target: former Secretary of State Hillary Clinton, who was heading the State Department when the attacks occurred and has been the target of repeated partisan attacks for her perceived role in the events. The news, reported Wednesday by USA Today, comes a day after the results of a two-year probe into the events by House Republicans were released, revealing what pundits said was little new information that is likely to damage Clinton.
Two million dollars is quite a sum, considering Trump's most recent fundraising numbers. Trump raised just $3 million in May, compared to the $26 million raised by Clinton during that same period. Those results, and the ensuing ridicule, prompted the campaign to start sending boastful fundraising emails reassuring supporters. He said he'd raised $3.3 million from just one email and began pushing lofty $10 million fundraising goals. Experts told the Daily Beast that the $3.3 million figure is likely inaccurate.
The NRA is one of the most powerful political groups in the country and regularly spends money to support candidates who support their cause. In the most recent election cycle, the group gave $974,152 to federal candidates, primarily Republicans, according to data from the Center for Responsive Politics. Last year, the group charted record lobbying spending, too, spending $3.6 million to sway the federal government, according to CRP data. Before the Trump ad spending, the NRA's outside spending group had already spent hundreds of thousands of dollars supporting 12 Republican House and Senate candidates and nearly $400,000 against a Democratic Senate candidate.
© Copyright IBTimes 2022. All rights reserved.
FOLLOW MORE IBT NEWS ON THE BELOW CHANNELS