Doha Tribeca Film Festival's Star-Studded Red Carpet [PHOTOS]
The Doha Tribeca Film Festival opened on Oct. 25 with a star-studded red carpet.
The Doha Tribeca Film Festival is an annual celebration of film. Its goal is to promote a community-minded, audience-driven platform for the expression, exposure and celebration of both Arab and international films.
Hollywood and Bollywood stars alike showed up for the opening on Oct. 25, including Rob Lowe, Freida Pinto, Dev Patel, Omar al-Sharief, Nabila Obaid, and Dorra Zarrouk.
One of the most highly-anticipated films this year is Black Gold, starring Freida Pinto and Antonio Banderas.
According to AHLAN Live, this movie is set to be one of the biggest films made in the Arab world.
It is about two rival Emirs (Banderas and Strong) in the Arabian Peninsula of the 1930s and their battle over oil. It is adapted from the classic novel by Hans Ruesch, The Great Thirst.
This is the third annual festival and it will run from Oct. 25 through Oct. 29 at the Katara Cultural Village in Qatar.
The DTFF website says that the event features more than just indoor and outdoor film screenings. Other activities for attendees include: the Doha-Giffoni Experience for young aspirant film jurors; the publicly accessible, interactive 'Doha Talks' series; an evolved Brigitte Lacombe multimedia exhibit; the 'Doha Projects' mentoring program for DFI grantees; educational workshops, masterclasses and exhibits; and the Festival's highlight -- the Family Day program -- which will provide a specially curated family-friendly film slate, as well as arts & crafts, performances workshops, games, stage performers and more.
One of the other biggest events at DTFF was the news that Omar al-Sharief slapped a woman who was bothering him for a photograph. My dear! Sharif exclaimed in Arabic, swatting at the lady, I told you I'd get to you afterwards! I just said that and you're standing here. Put something in your brain! reported the Washington Post.
He then apologized.
Take a look at the stars as they arrive for the opening.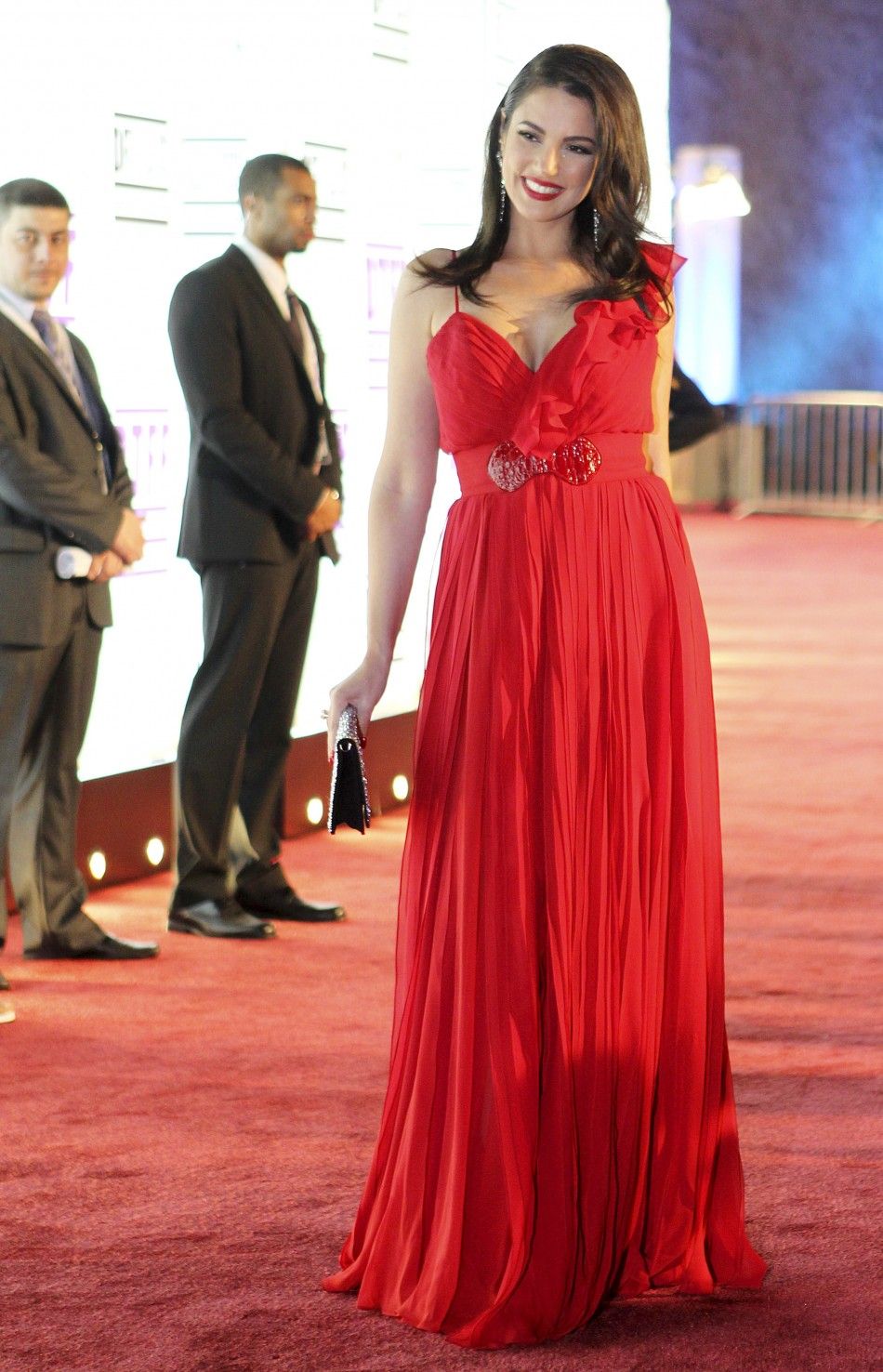 © Copyright IBTimes 2023. All rights reserved.