'Don 2' Review: Watch for the Villain Who Has Heroic Traits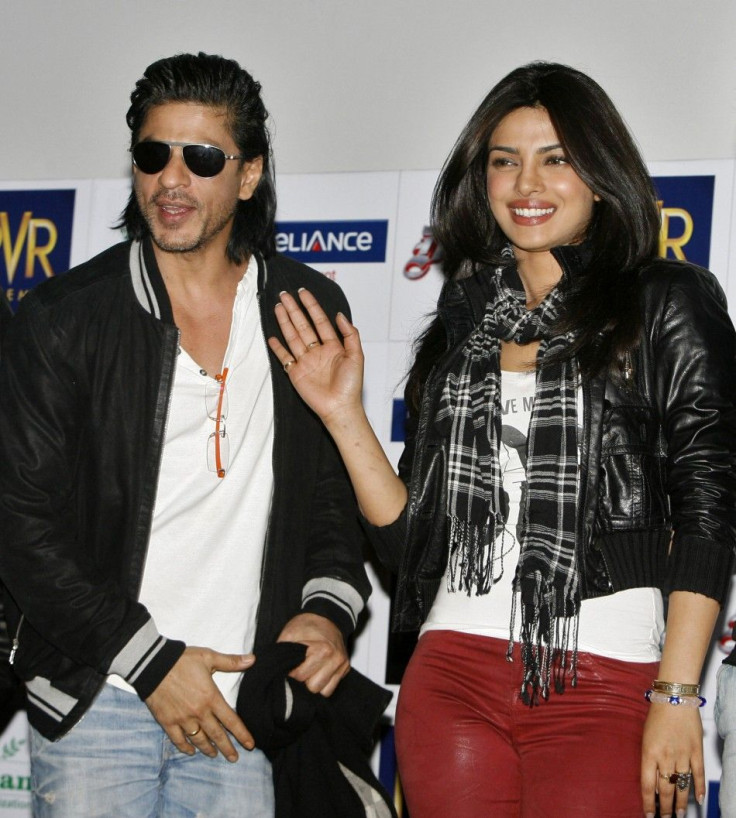 The witty villain with a wicked smile who can't resist being playful even amidst a conflict situation, seems amused by the world around and whose win-win attitude ever is just killing. You know what's on his mind, yet you can't read his mind - that's how one finds Don, the villain (Shah Rukh Khan) in director Farhan Akhtar's Don 2.
Don, the protagonist, is the villain and hero, to be precise. Don's characterization portrays a juxtaposition of both good and the evil. He kills his enemies but is portrayed to have a kind heart for women.
Don wants to steal currency plates from Berlin and become the biggest criminal of Europe winning over European drug cartel. We are told at the beginning of the film (through a voiceover from Don) that Don has gained supremacy in Asian drug market in the last five years ever since he fled from the police, as shown at the end of the 2006 Bollywood prequel Don: The Chase Begins Again that was a remake of Amitabh Bachchan-starrer 1978 cult film Don.
To achieve his aim, Don goes back to team with his enemy Vardhan, who is locked in a Malaysian jail, by surrendering to Roma (Priyanka Chopra) and Inspector Malik (Om Puri), who are after him since 2006. The two escape the prison and Don retrieves a secret tape from a locker in Zurich, which only Vardhaan could access. He uses the tape to blackmail the vice-president of a currency printing bank in Berlin into giving him codes to access printing plates.
Don succeeds in his mission to steal the plates and bewilder (as typical with the character) the police and his team. He helps police capture Vardhan and returns fake plates to the bank, seeking in turn his release. However, the vice-president who takes the plates back is killed in a car blast, due to which it is assumed that the original plates are destroyed. Don has the original plates at the end.
The plot of this heist film is predictable and the audience should know that whatever goes in the film is not happening with situation...every move is pre-planned by Don himself. That's what the Don franchise is all about.
Don 2 has moved on in many terms from its prequel, especially in capturing some of the best world destinations. There is also development in the characters as the story plot moves from Asia to Europe, with more Hollywood-like chasing and action sequences to keep you hooked. For instance, the car chase scene between Don and Roma on the streets of Berlin and ending at Brandenburg Gate can't resist you from applauding Don's stunts. He is the villain but seems to exhibit many heroic traits.
Don 2 is a must watch for some other fine reasons too. The subtlety in humor through short and punchy dialogues and presence of human emotions in some scenes (for instance, when Roma is unable to shoot Don and when Don asks Vardhan to let go a captive woman) makes this film slick.
The film has moved on to some extent in showing the growing romantic interest (at least Don pretends so) between Don and Roma. When Roma is shot, he looks concerned and his constant attempt to flirt with her leaves you clueless about what's on his mind - does he actually love her or does Roma unknowingly like him? The relationship between the two is mystically intriguing. Such a portrayal of love interest in Don 2 sets it apart from many action-packed Bollywood dramas.
The background score and song sequence (the one that celebrates the coming back of Don from jail) matches with the prequel, and does not let you get bored.
The film has perhaps only one loose end: Roma and Inspector Malik fail to realize why a wanted criminal like Don wants to surrender. If he has, he should have some motives. But instead of thinking about it, they seem to be at relief. The film's plot gives an easy ride to Don's plans without much obstacle.
© Copyright IBTimes 2023. All rights reserved.