Donald Trump Confident After Nevada Win, 'Might Not Even Need The 2 Months' To Secure Nomination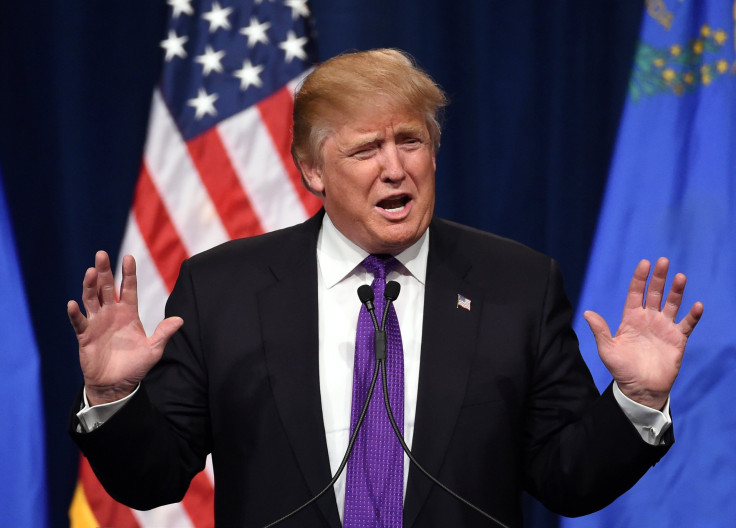 Donald Trump is never short on confidence, but the Republican Presidential front-runner was even more certain of his campaign's success after his commanding win in the Nevada primary Tuesday. In fact, Trump said he may not need the full two months remaining in the primary season to lock up the nomination.
"It's going to be an amazing two months," Trump said during his victory speech in Nevada Tuesday night. "We might not even need the two months, to be honest."
He may not be wrong. As it stands after the Nevada primary, Trump has a large lead in the delegate count, with 79. Texas Sen. Ted Cruz is in a distance second with 16 delegates, and presumptive establishment favorite Sen. Marco Rubio of Florida has 15 delegates. To secure the nomination, 1,237 delegates are needed, and Trump is on pace to hit that target number with relative ease. According to analysis by the Washington Post, a Trump nomination is just about inevitable if his standing in the polls holds steady and translates accurately to votes across the remaining states in the race — and that analysis was done before Trump's win in Nevada.
In the Nevada primary, Trump won with nearly 46 percent of the vote. Rubio was a distant second with just under 24 percent. Cruz placed third with over 21 percent.
"We will be celebrating for a long time," Trump said. "We won the evangelicals, we won with young, we won with old, we won with highly educated, we won with poorly educated. I love the poorly educated."
Trump also rejected the premise that when other candidates eventually drop out, a majority of Republican voters will consolidate against him.
"They keep forgetting, when people drop out, we are going to get a lot of votes," Trump said.
Watch Donald Trump's victory speech in Nevada below:
The Republican establishment may still be anxious about a possible Trump nomination, but with each passing primary the odds of an alternative candidate's overtaking the businessman are becoming slimmer and slimmer. The next round of primaries in the Republican race will be Super Tuesday on March 1, with more than a dozen states and hundreds of delegates at stake.
© Copyright IBTimes 2023. All rights reserved.