Donald Trump Explains Why Niece Mary Cannot Release A 'Tell-All' Book
KEY POINTS
Donald Trump reacts to his niece Mary's book
The POTUS said Mary couldn't publish such a book, and that is due to obvious reasons
Trump said he has a good relationship with Mary's brother
The pandemic couldn't stop President Donald Trump's niece, Mary, from unleashing a tell-all about her clan. However, the former real estate mogul said that publishing such a book will violate a non-disclosure agreement that she had signed a long time ago.
The book, which is said to be a "revelatory, authoritative portrait of Donald J. Trump and the toxic family that made him," will hit shelves on July 28, with Simon & Schuster as the publisher. Mary, who penned the presumably scathing piece, made waves when she revealed that she would release her creation soon.
However, the POTUS believes that his niece is "not allowed to write a book," citing a non-disclosure agreement, which Trump described as a "very powerful run," that Mary had signed around 20 years ago.
"You know, when we settled with her and her brother, who I do have a good relationship with — she's got a brother, Fred, who I do have a good relationship with, but when we settled, she has a total … signed a nondisclosure," Trump told Axios.
Although Trump has been the subject of a couple of books that criticized him, this would be the first time that a clan member will publish one, CNN noted. The president hinted that the family did not see Mary's move coming and was actually shocked when news about the tell-all circulated.
"I have a brother, Robert, very good guy, and he's — he's very angry about it, but she signed a nondisclosure agreement and she's obviously not honoring it if she writes a book. It's too bad," Trump said.
Trump went on to say that he has a good relationship with Mary's brother, who recently visited him in his office. At the time, he still had no idea that a book was about to come out, he added.
The Daily Beast first reported on the non-disclosure agreement that Mary signed in 2001, which was a result of litigation on the dispute on her father Fred's estate after he died. This prohibits her from publishing "anything regarding the litigation or her relationship with Donald, Maryanne, and Robert," the outlet said.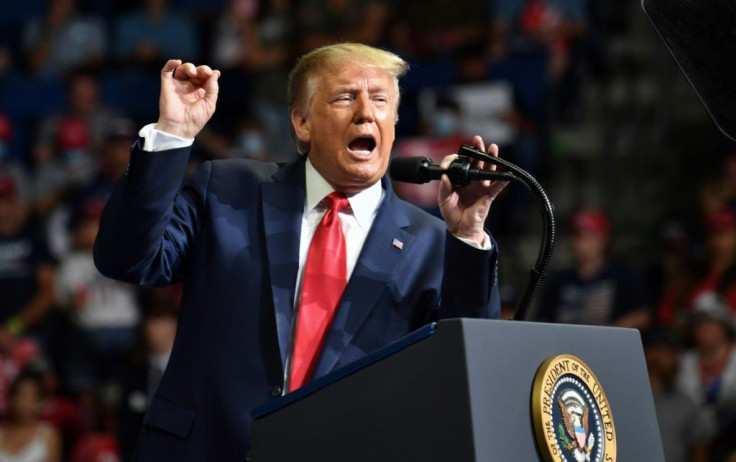 © Copyright IBTimes 2023. All rights reserved.