Donald Trump: On Jobs, Blacks 'Are Going To Like Me Better Than They Like Obama'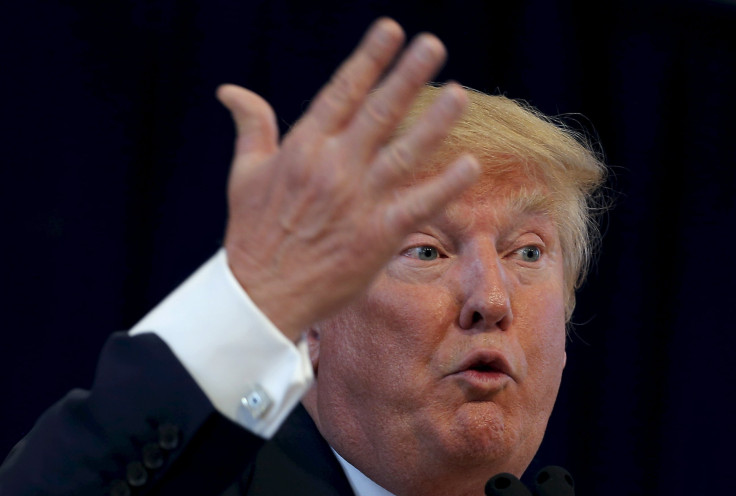 If there's one reason Republican presidential front-runner Donald Trump will be more liked by African-Americans than U.S. President Barack Obama, the billionaire says, it's jobs. Even though Obama has the edge of being black, Trump contends, the president hasn't done what the candidate plans to do to get more blacks back in good, working-class jobs.
Black Americans are "going to like me better than they like Obama," Trump said Sunday in an interview with Fox News Channel's Howard Kurtz. He'll beat Obama's favorability among blacks, even though "he does have a slight advantage, in all fairness," Trump said.
This isn't the first time Trump has boasted of a good relationship with African-American people. However, some political strategists have noted his appeal to black voters concerning jobs isn't insignificant.
Blacks, about 13 percent of the country's 313 million residents, have an unemployment rate that is consistently twice that of whites, even when they are similarly qualified. In December, the black unemployment rate was 8.3 percent, while the white rate was 4.5 percent. Employment rose by 292,000 last month, leaving the overall unemployment rate hovering at 5 percent.
Some blacks in the working class have bought into arguments that an influx of immigrants and working-class jobs being shipped overseas are the largest culprits for their economic disparities. Trump, who has noted the high unemployment rate for African-American youth being much higher than the overall rate for blacks, said those voters are fed up with the president on economic issues.
"Obama has done nothing for them," Trump said. "He's African-American, and he's done nothing for them."
He continued: 'I'm going to bring back jobs; I'm going to create wealth for the country. People are going to partake — we're going to take jobs back from China, from Japan, Mexico, from all these countries that are ripping us off."
Donald Trump Presidential Candidate Profile | InsideGov
© Copyright IBTimes 2023. All rights reserved.