Donald Trump Jokes About Melania Leaving Him At Gridiron Club Dinner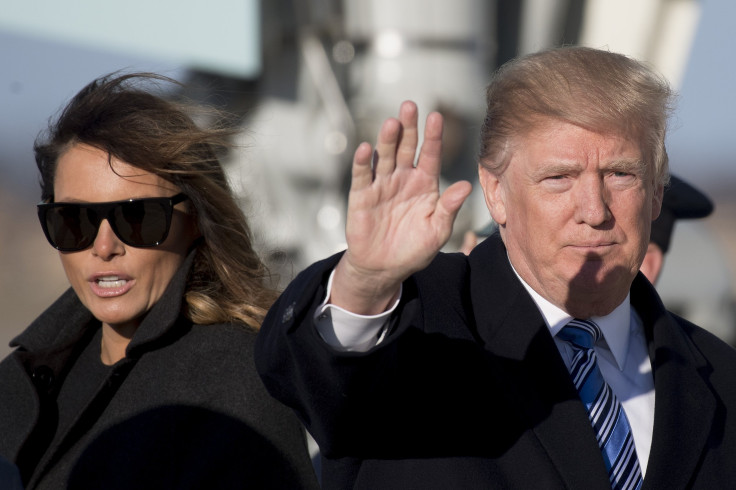 President Donald Trump on Saturday delivered jokes to a crowd of Washington elites and media at the Gridiron Club Dinner, including an eye-catching remark about his oft-scrutinized marriage to his wife Melania. The attempts of humor have renewed some public interest about their marriage.
Trump began the bit while referencing the numerous resignations and firings of White House personnel that have taken place since he took office.
"Now, the question everyone keeps asking is, "Who's going to be the next to leave? Steve Miller or Melania?" Trump said before turning to Melania. "That is terrible honey, but you love me, right?"
He went on to call out the #FreeMelania Twitter hashtag, used by those who speculate that the first lady is unhappy in her marriage and role in the White House.
"She's actually having a great time," Trump said.
Many have raised questions about the level of happiness in the Trump marriage. Their anniversary in January came and went without much fanfare. The couple, who have a son, Barron, have been married since 2005.
There have also been recent reports of Donald Trump's alleged 2006 affair with adult-film actress Stormy Daniels. There have been several other reports of his infidelity.
The mainstream media has also reported on the couple's public interactions. There have been two instances capture on video of Melania Trump appearing to swat away Donald Trump's attempt to hold her hand.
No president has ever been divorced while in office, but Donald Trump is the second president to be elected after being divorced. The first was Ronald Reagan.
This is Donald Trump's third marriage. He was married to Ivana Trump for 13 years and married to Marla Maples for six years.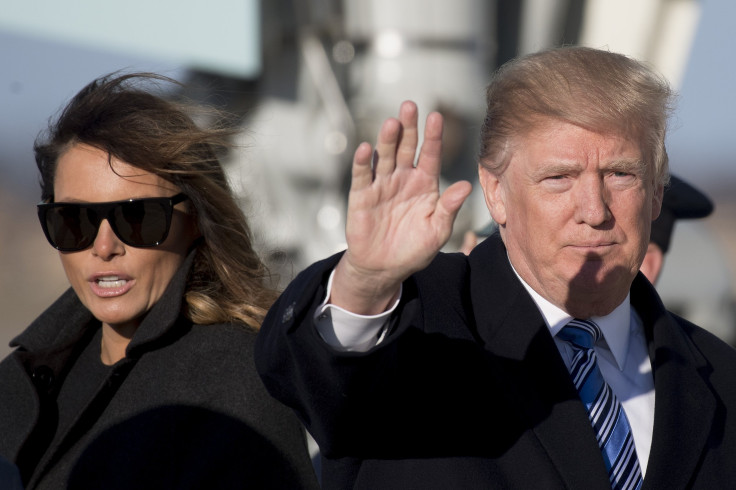 © Copyright IBTimes 2023. All rights reserved.