Donald Trump Mocked For Wearing Crampons In Switzerland; Journalist Calls POTUS 'Obese'
KEY POINTS
Donald Trump wears crampons in Switzerland
A journalist called Donald Trump obese
Donald Trump denied knowing Greta Thunberg
Donald Trump was recently photographed wearing crampons in Switzerland, and he was mocked for it.
Political Flare journalist Andrea Jefferson revealed that crampons were handed out to the participants at the World Economic Forum (WEF) to encourage them to walk on ice-covered streets instead of driving their cars.
Jefferson said that she's surprised that POTUS agreed to wear the footwear because he doesn't have any care for the environment. According to the journalist, it is possible the Melania Trump's husband wore crampons to prevent himself from falling in the ice.
The journalist went as far as calling the POTUS "obese," which is why he could be in danger of falling on the ice bum-first. However, Jefferson wasn't the only one who mocked the president.
"Wearing chains on his shoes… I'd actually like to see him make us laugh more at falling without them," Twitter user @hyperjunkie1 said.
"Looks like those ice spikes I have on my boots… living near Ottawa with about a foot of snow on top of pure ice… They slip on and off… can get them at Costco," Twitter user @ToriCapes said.
Meanwhile, the POTUS also made headlines this week after he seemingly attacked Greta Thunberg during his speech in Davos. To make things worse, the climate activist was in the audience listening to his address.
Shortly after, The Wall Street Journal spoke with Trump and the POTUS said that he doesn't know anything about Thunberg. However, this isn't believed to be true. After all, Trump had been tweeting about Thunberg over three times.
Most recently, the president of the United States called the teenager very angry. He also encouraged Thunberg to seek help for her anger management issues because the activist rarely smiles.
Following his offensive tweets, Trump was accused of bullying a teenager. Netizens hoped that the FLOTUS would reprimand her husband on social media, but she never did.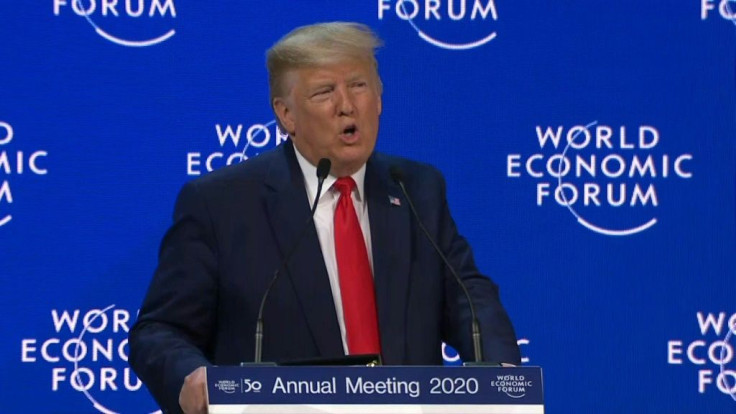 © Copyright IBTimes 2023. All rights reserved.