Donald Trump Personally Asked This Celebrity To Be On 'The Apprentice' But Was Shot Down
Before Donald Trump became the 45th president of the United States, he hosted "The Apprentice" on NBC. The reality show highlighted competing teams working on group projects as each cast member tried to become the ultimate winner of the show.
During some seasons, the show strayed away from everyday people and instead invited celebrities to battle it out in the boardroom. La Toya Jackson, "Real Housewives of Beverly Hills" star Lisa Rinna, and "Keeping Up With the Kardashians" star Khloé Kardashian were once among the many famous faces who appeared on the NBC competition.
However, Trump did not always receive the answer he was hoping for when he extended such an invitation.
In a new interview with People, Meghan McCain revealed that she was personally asked by the businessman to appear on the program, even though she had no desire to do so. "I was asked to be on The Apprentice several times and said no," she stated.
Continuing, she said, "He [Trump] left a voice message and I didn't call back. I didn't want to be an Apprentice. Like, the whole thing, I didn't like all of it."
As for the timeframe of when the aforementioned call took place, the co-host of "The View" shared that it was sometime after 2009. At that time, she was writing for The Daily Beast and had just wrapped up her late father Senator John McCain's presidential bid in 2008.
"I thought it was a dumb show," she then said, adding, "No offense."
McCain is currently a co-host on "The View," which airs weekdays on ABC. Check your local listings.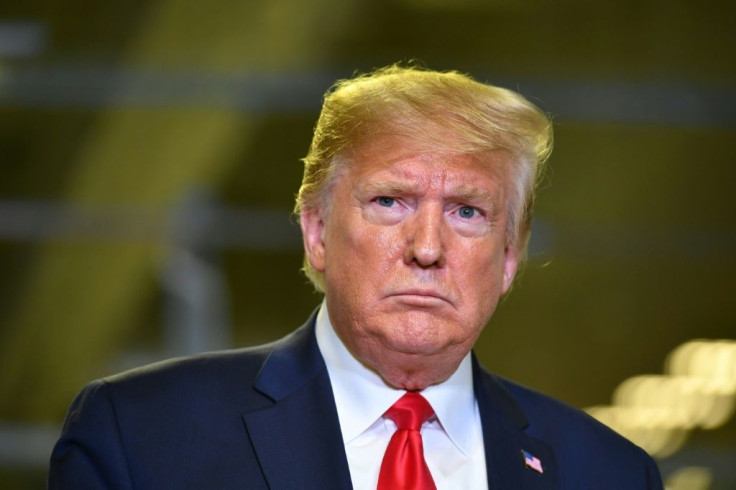 © Copyright IBTimes 2023. All rights reserved.