Donald Trump TV Network Possible? GOP Candidate's Son-In-Law Talking With Power Player For Network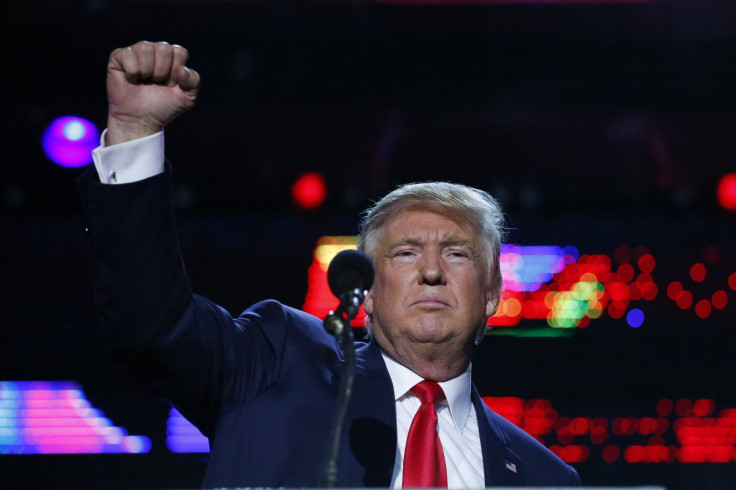 Should Republican Donald Trump lose the presidential election next month, Americans and supporters of the GOP nominee may be able to tune into a Trump-themed network in the near future.
Jared Kushner, Trump's son-in-law and husband to the candidate's daughter, Ivanka, reportedly spoke to television power broker and LionTree founder and chief executive Arey Bourkoff about the possibility of setting up a Trump network after Nov. 8's election against Democrat Hillary Clinton, Financial Times reported Monday.
Citing unnamed sources privy to the meeting, the report says Kushner and Bourkoff had a "brief" meeting in the last two months but have not discussed any plans of the network since. It also states the plan could be a way for Trump to capitalize on his increased popularity throughout the election and possibly a way to transition out of politics should he lose to Clinton.
Kushner has become a major advisor for Trump during his campaign and he's already well-entrenched in the media as the owner of the New York Observer.
Trump's relationships with top stars at Fox News like Sean Hannity, Bill O'Reilly, and recently disgraced and dismissed news director Roger Ailes, as well as his well-documented love of the limelight, are all reasons to believe he could be interested in starting a network. Trump's work on programs like "The Apprentice" and "Celebrity Apprentice" also show she's capable of carrying a show.
However, Trump denied to the Washington Post last month that he had any plans to start a TV network after a report by Vanity Fair emerged.
Should Trump actually decide to go forward with the network, Bourkoff is someone who could get a deal done even as cable and satellite providers struggle to keep subscribers amid "cord-cutting" and the rise of online services like Netflix. Bourkoff helped Charter Communications take over Time Warner for $78 billion earlier this year, and Verizon do the same with AOL for $4.4 billion, FT reported.
Trump, still, has shown the ability to draw tremendous audiences both before and during his campaign. The candidate was viewed as the darkest horse in the 14-team Republican field, but he's shown incredible charisma and the ability to reach millions, which could convince cable and satellite executives enough to consider carrying a Trump-themed station.
© Copyright IBTimes 2023. All rights reserved.