Donald Trump Wants To Bring Back Waterboarding And 'A Hell Of A Lot Worse' Interrogation Tactics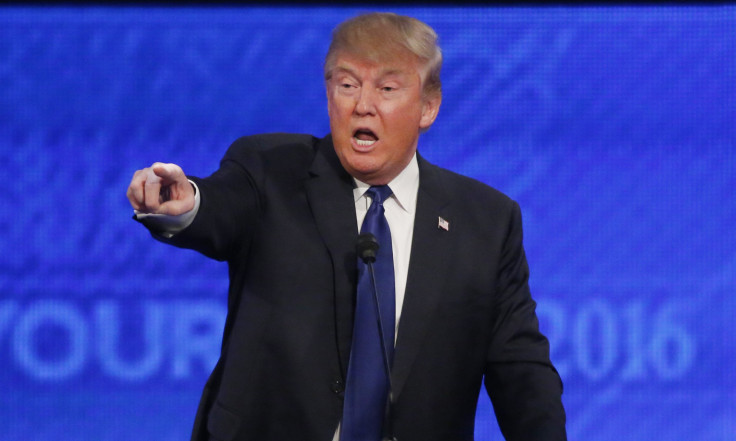 Republican presidential candidate Donald Trump made his feelings toward waterboarding prisoners as an interrogation tactic in the fight against terrorism and the Islamic State group clear Saturday during the final Republican debate before the New Hampshire primary. "I would bring back waterboarding, and I would bring back a hell of a lot worse than waterboarding," he said.
He also reiterated his pitch Saturday evening for defeating ISIS. He said that he wants to bomb and ceize oil fields that play an integral role in funding the terrorist group's operations in Iraq and Syria. He also said that he wants to jam up their banking networks to further hurt the group financially.
What was perhaps just as interesting were the responses from the other candidates who were sharing the stage with the billionaire businessman. Texas Sen. Ted Cruz, who is no dove when it comes to foreign policy, took an uncharacteristic pause when asked about the tactic before saying that he wouldn't bring it back for widespread use. Former Florida Gov. Jeb Bush, whose brother President George W. Bush is well known for allowing waterboarding, said that he would not bring it back.
Education Level of GOP Candidate Supporters in New Hampshire | InsideGov
The use of waterboarding was banned by President Barack Obama soon after he was sworn into office and he has indicated that he is comfortable with his decision.
The question could be an important one for GOP primary voters as the candidates jostle to show their tough sides. The race lately has been defined in large part by the terrorist attacks in Paris and San Bernardino last year in which attackers killed, put together, more than 100 people. In the weeks and months since those attacks, the presidential candidates have repeatedly criticized Obama's foreign policy positions and said that they are insufficiently strong to take out ISIS.
© Copyright IBTimes 2023. All rights reserved.