Donald Trump Would Beat Elizabeth Warren But Lose To Any Other Democrat, 2020 Election Poll Shows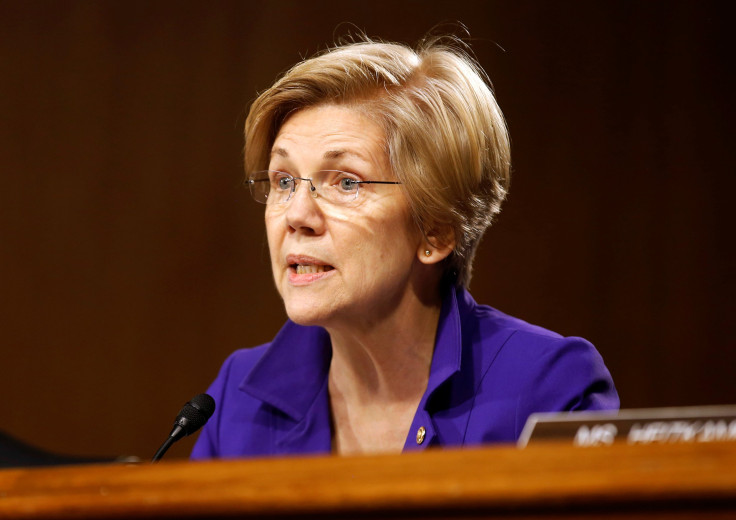 Any Democrat, with the exception of Sen. Elizabeth Warren, would pose a significant threat to President Donald Trump in the 2020 election, a Morning Consult/Politico poll released Wednesday morning showed. If Warren were to square off against Trump, voters chose the current commander-in-chief 42 percent to the Massachusetts lawmaker's 36 percent while any other "generic" Democrat would prevail over Trump 43 percent to 35 percent. Perhaps given that the election is several years away, 23 percent stated they had no opinion.
Surprisingly, despite Warren's recent notoriety, Democrats showed more support for any other candidate from their party than Warren and so did independents. Head-to-head against Trump, Warren garnered 70 percent of Democrats and 29 percent of independents. But when offered the choice of another candidate from the entire party's field, Democrats showed 83 percent support and independents 35 percent.
The poll, conducted between Feb. 9 and 10, attempted to gauge if Warren's chances following her verbal tussle with Republican senators during last week's confirmation hearings for now-Attorney General Jeff Sessions. Warren, 67, attempted to read a letter penned by Coretta Scott King, wife of civil rights icon Martin Luther King, which opposed Sessions' nomination for a federal judge position. Using a little-used Senate rule, Senate Majority Leader and Republican Mitch McConnell struck down Warren's attempt and caused a major stir with many accusing the action as both sexist and partisan.
Still, Warren's actions saw her political fundraising skyrocket. More $330,000 from roughly 12,000 donations poured into political action group MoveOn.org for Warren's next campaign and she's expected to receive a bump in direct fundraising once the Federal Elections Commission releases its first quarter results.
The Massachusetts lawmaker has been one of Trump's most vocal critics, but the poll found she isn't necessarily known on the national stage. Thirty-four percent of voters claimed they did not know who Warren is or didn't have an opinion about her. However, six out of 10 Democrats had a "favorable" view of Warren compared to 11 percent unfavorable.
© Copyright IBTimes 2023. All rights reserved.