Who Will Be President In 2020? Predictions For Elizabeth Warren, Corey Booker, Bernie Sanders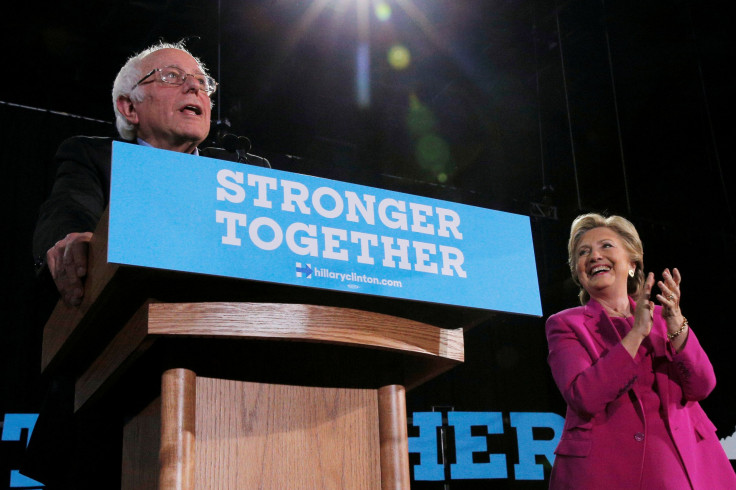 If President Donald Trump's controversial first few weeks in office have done any good for embattled Democrats, it's the new life and activism breathed into the party's liberal base, with a number of his most vocal opponents becoming clear frontrunners in the 2020 presidential race. Though no leading politicians or influencers have announced their bid for the Oval Office four years from now — other than Kanye West, that is — Trump's fiercest critics all are thought to be among the potential contenders for the Democratic ticket.
Elizabeth Warren, the Massachusetts senator and liberal firebrand once thought to be on former Democratic candidate Hillary Clinton's shortlist for vice president, seems to be at the forefront of the race. The Clinton supporter and former lawyer has found her footing in attacking the constitutionality and ethics behind Trump's policies at every turn: from protesting his executive orders restricting travel from seven Muslim-majority nations at a Boston airport with thousands of demonstrators, to delivering a stinging speech against Trump's attorney general pick, Jeff Sessions.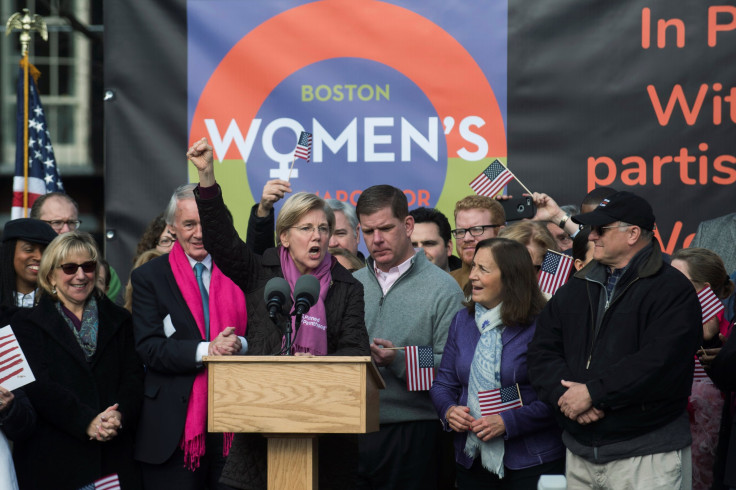 Warren was handed a shocking rebuke by Republicans on Tuesday after the party voted to silence her statement on Sessions' nomination, which featured a quote from a letter by Martin Luther King Jr.'s wife, Coretta, written to the Senate Judiciary Committee when it was reviewing the conservative lawmaker for a judgeship in 1986. Warren immediately took her speech to Facebook Live, garnering more than 8 million views in less than 24 hours.
While Warren's position as Massachusetts' senator seems all but won, even as retired Red Sox pitcher Curt Schilling creates buzz about a potential run on the Republican ticket, it seems she could handily secure the Democratic nomination if the party continues to rally behind her message.
Also making a prominent name for himself in the national political conversation is Cory Booker, the Democratic New Jersey senator who has also sharpened his attacks on the president and the Trump administration. Booker, also a Clinton backer in the 2016 election, delivered a historic rejection of Sessions as attorney general nominee, the first time a sitting senator has ever provided testimony against another senator during confirmation hearings, saying his conscience demanded he speak out. Booker, who previously served as a New Jersey mayor, has only served in the Senate since 2013, but is nationally recognized.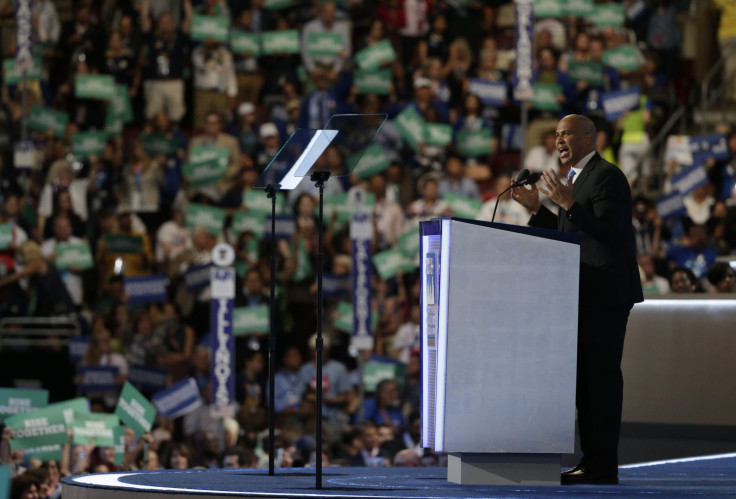 Booker appears to be maturing into a formidable presidential candidate though he'd likely face challenges from more senior politicians in his potential fight for the Democratic nomination. If he continues to be a prominent defiant voice throughout Trump's presidency, his addition to Warren's — or any other candidate's — ticket as vice president almost certainly would help gain widespread support from millennials, and position him for the presidency after the 2020 elections.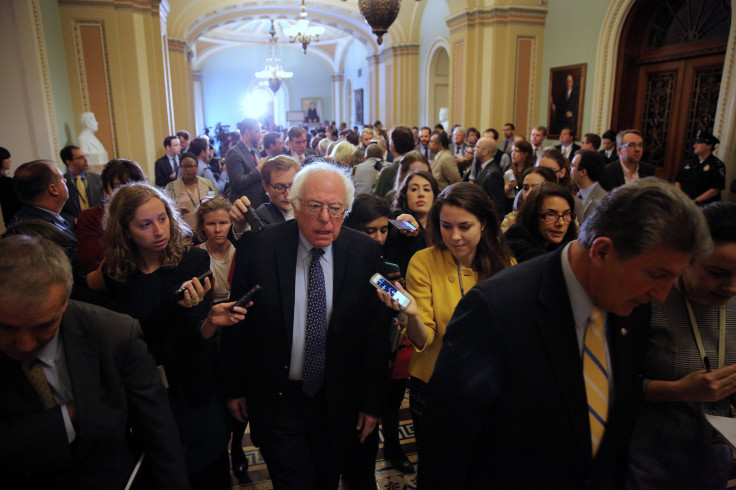 Then, of course, there's Vermont Sen. Bernie Sanders. The progressive "democratic socialist" nearly clinched the Democratic nomination in 2016 against former opponent Clinton before supporting her and becoming an ever-popular figure along the campaign trail. By 2020, Sanders will be 79 years old, potentially the oldest person ever to run for U.S. president, only followed by Clinton in 2016.
It isn't likely the millennial favorite would announce a second run for the office, but his endorsement of any candidate would almost certainly provide a sure-fire path to securing the nomination for any contender who does run, including Warren or even Booker.
© Copyright IBTimes 2023. All rights reserved.