Donald Trump's Children Struggled During Ivana Trump Divorce; Ivanka, Eric Can't Watch TV
KEY POINTS
Donald Trump and Ivana Trump's children struggled during their divorce
The POTUS thinks he and his ex-wife did a good job in raising their kids
Donald Trump's kids weren't allowed to watch TV during his divorce from Ivana Trump
Donald Trump's three eldest children, Donald Jr., Eric and Ivanka Trump, struggled during the POTUS' divorce from Ivana Trump.
President Trump and Ivana divorced in 1992, which means their eldest child, Donald Jr., was just 14 years old. Ivanka, their second child, was just 10 years old, and Eric was just 8 years old.
While speaking with The Hollywood Reporter, the POTUS said that it was his three kids who were affected the most by the divorce.
"It was a very, very tough period for them. They understood that things weren't so great on the home front. But going to school every day, seeing your parents' pictures on the front of every newspaper in the world, your schoolmates being gruesome in some cases," President Trump said.
After Ivana and Trump's divorce was finalized, the former couple continued to co-parent their children. The POTUS said that he and his ex-wife did a good job raising their three kids. And they also came up with some rules to make sure that they won't struggle so much because of their parents.
For instance, President Trump and Ivana prevented their kids from reading the newspaper, and they weren't also allowed to watch TV. The only time that they may watch TV was when someone was with them.
"I learned how strong my children are, they came out magnificently, doing great in school, loved by both parents," he said.
The POTUS also denied that his kids grew up to have scars because their parents' marriage failed. He said that Donald Jr., Ivanka, and Eric are well-adjusted and properly handled growing up.
Meanwhile, it is Trump's close relationship with his three older children that Marla Maples' daughter, Tiffany Trump, didn't get to experience growing up.
During her interview with The New York Times in 2016, Maples said that Tiffany wanted to get close to her dad just like her older siblings.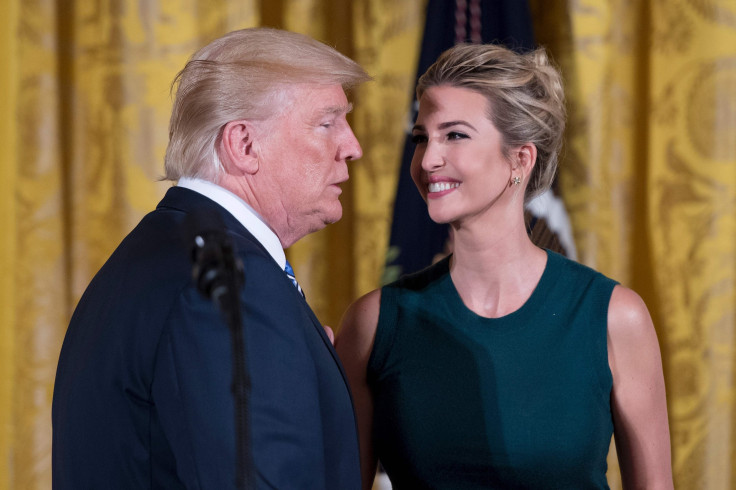 © Copyright IBTimes 2023. All rights reserved.